i like the idea, a minion to act as bait and then a high damage over time to kill them from within the trap, very nice indeed


(also you miss-spelt his name in the title

)
Cheers @TeaCup

one thing I like about @CuzegSpiked posts is how much detail went into his explanations on a topic. you can tell he did his research & a lot of testing. some of the information in his older posts is outdated because of changes in later updates to DQ, but most of the information is still helpful for newer players, and even veteran players who are looking for ways to improve their game. he was also very active in Battle Arena, and I think his Character is still somewhere in Eternal League wrecking other players chances for winning and advancing.
oh no! @CuzegSpiked must be spinning in his office chair after seeing this!
@TeaCup if you fancy making a summons user here are my tips. Virtually every affix on you character is passed to the summons .High regeneration is vital to keep summons alive. I've written a brief guide to minions on here which I hope @Golem will post a link to. If you want more than three furies then you need the element set affix along with hp regen. Summons can gradually do insane damage too. Critical affixes all get passed on to furies. They also attract torrents from vortex users. Best way to play them is to keep your enemy dangerously close to you to avoid torrents ( long range sniping can be a problem). If your fighting a camper then snipe at a distance but get ready to out manouver the torrents.
I'm thinking of new ideas to increase the damage of furies @TeaCup and @Golem . Now furies from apocalypse are procs and so maelstrom springs to mind with 1 item and 4 all sets it adds up to an improvement of 37.5% more damage. ? . Sounds crap but remember you have multiple furies ( minimum is 3 and max is 6 ) in play at anytime. My recommended characters classes to use furies are in this order. 1st place goes to a pistoleer rogue. 2nd place to a barrage wizard ( The wizard has very unique talents that no other possesses. Both classes use time warp for projectile damage. However, the rogue has a longer range and wins hands down everytime.) . Then last comes the warrior. Now you need a very tanky build. Another set affix that could be useful is chaos. You could use legend fabled items for the mythology bonus and just craft it from scratch but I don't like the weapon choices. I am also hoping that if I mention @NUIQUE then she/he may see it. Hats off to @CuzegSpiked
and @Mr_Scooty for being encouraging.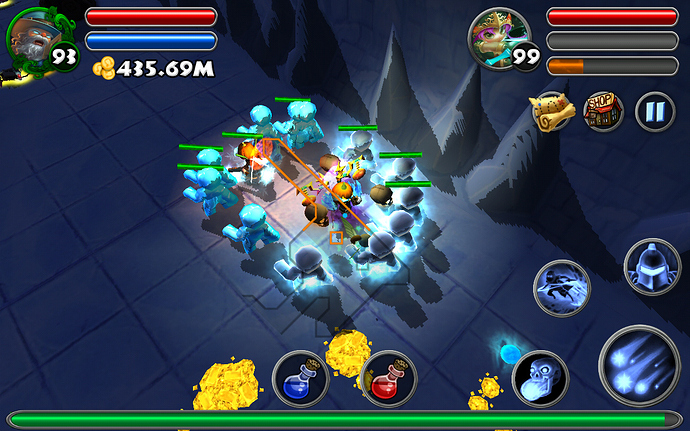 Yep

. My Home is my office chair. Thanks.