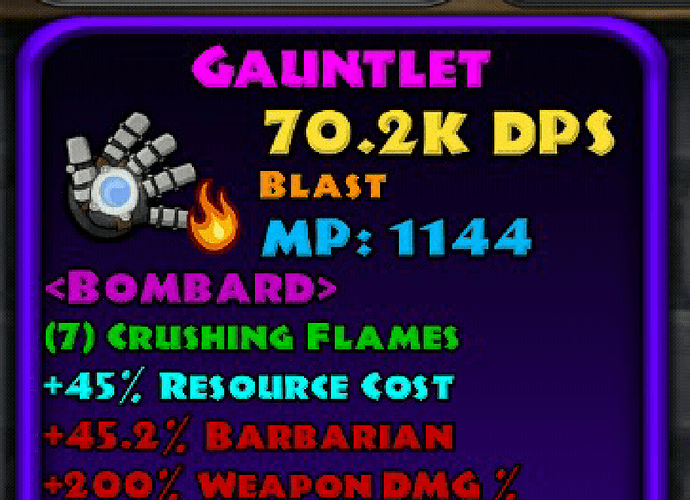 MYTHICS
BOMBARD - I picked this mainly to try it out and its been great so far, cosmic or will be awesome too in this build.

SHURESHOT - been great to this build so far but I'm gonna replace it with something else once I get enough crystals

ENERGY - this is because of the barbarian affix so I'll have enough mana to spam my twisters

EMPYREAN - this is for additional damaged.
(U can also pick sanctuary but this build has twister which holds to enemies so they can't hit u anyways).
CRYSTAL AFFIXES
CRIT DMG - for additional damage on DOTs

CRT CHANCE - of course you'll need this. Otherwise your crit damage affix will be useless.

2× CRUSHING BLOW - FOR THE CRUSHING FLAMES SET.

RESOURCE COST - this is for the barbarian affix also, to cope up with is resource reduction.

ATTACK SPD - for additional DPS on my weapons heheheh
LEGEND AFFIXES
3×100% FIRE DAMAGE
Resource cost ( again because I want to spam my twisters)
2×100% ED
TWISTER PROC
IGNORE RESIST - I didn't use weaken and effective mythic because I want pure immolation damage.
2× PUSH THE LIMIT
2× GLASSCANNON
1× BARBARIAN
200% WEAPON DAMAGE
30% elemental critical
SETS
3× CRUSHING FLAMES
ADVENTURER
MOMENTUM( UP TO YOU, U CAN STILL
CHANGE THIS)
INFERNO - FOR ADDITIONAL ED.
DEMONIC ( GOES WELL WITH CF BUILD)
EPIC AFFIXES( important)
10 TWISTER
10 EMPOWER
+5000 ED
15% immolate
10 crushing blow
skills on OH
USE AMBER TO CHANGE THE OH SPECIAL SKILL TO SKULL DRAGA.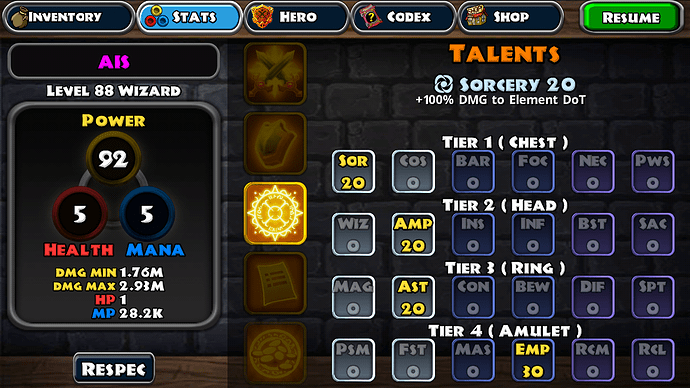 As for the nature, its up to you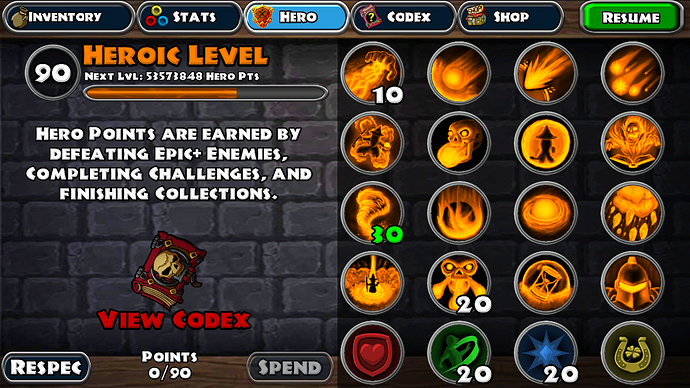 This build is mainly for hireling, you'll have a hard time if this will be your main.
GAMEPLAY
Pretty simple just get a taunt on ur main and also have blink(any thing that will get you out of them monsters when you taunt them) to taunt and blink out from mobs and your hireling will take care on killing the mobs.
I will upload a video soon. I hope this will help you a bit in making a stronger build for hiking hehehe .
UPDATE
Here's the video: