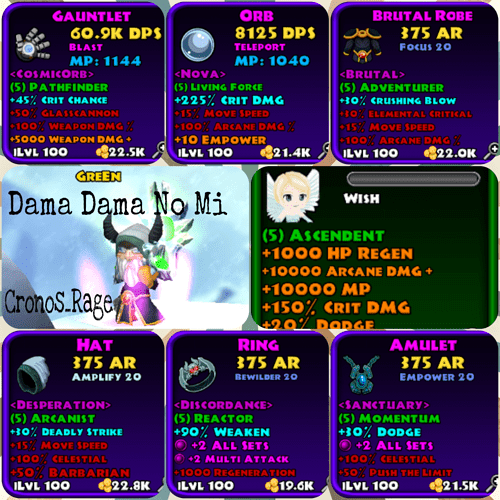 Descriptions:
This Build definatily not for new player, it will consume a lot of crystal just to make every single affix are perfect. Since I expect more experienced player to read it, so I don't think explaining 1 by 1 what this do & what that do are necessary.
MH Special Skill : Orb (with reactor Set ofcoz)
OH Special Skill : Smoke Bomb.
All hero point on Power (299)
20 Heroic on Orb
20 Heroic on Teleport
20 Heroic on Dexterity
20 Heroic on Intelligent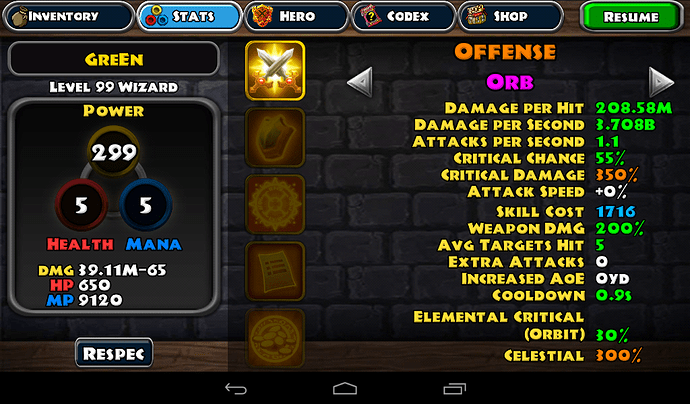 DPS when attack mobs, stacking arcane debuff on pack size map (Without Power Shrine)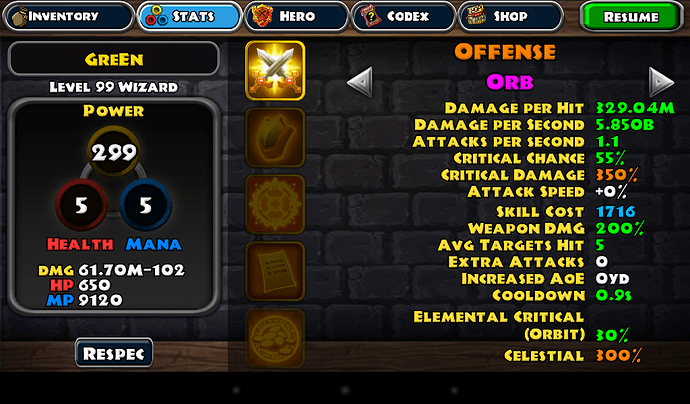 DPS when attack mobs, stacking arcane rebuff with power shrine on pack size map.
Note: From both stat page, element grit show 300% in fact on build pic, its only 200%, So just let u guys know that I remove +100% element crit on ring to add +2 multi attack. Still those change should not effect what DPs show since element crit only effect on element crit, while +2 multi attack effect on discordance not really show in dps stat.
**Just another note lol, in case if any of u curious about anything on this build or about the combo of anything on this build. U can ask. Just don't req video/footage coz my device still not rooted, and not update OS yet to allow me record without rooting.
#Enjoy!!
Edit
Remove another element crit (on necklace) replace it with another +2 multi attack.
Change talent on ring to magnify,
Reason: increase smoke bomb effect area. Cosmic orb shooting barrage range, Increase Orbit/Celestial spinning range before coming back (due to living force), increase arc jump range (idk tho but it seem so). Increase nova explosion range. All by 4yard [magnify 20], too much benefit, can't let it slip away.
Just some random footage lol. Cut the video tho, so the bid only when the legend & mythic feat happen.
That quality tho, (don't ask about that) haha