[size=200]Blightbog Saboteur[/size]
Blightbog — a portmanteau of Blight and Bog. Blight because of elemental crit Blight (duh) and Bog because opponents are always bogged down with propulsion whenever they try to approach their attack range.
Saboteur — this loadout is sabotaging their trillions of HP with spiked crush, blights, explosions and bleeds!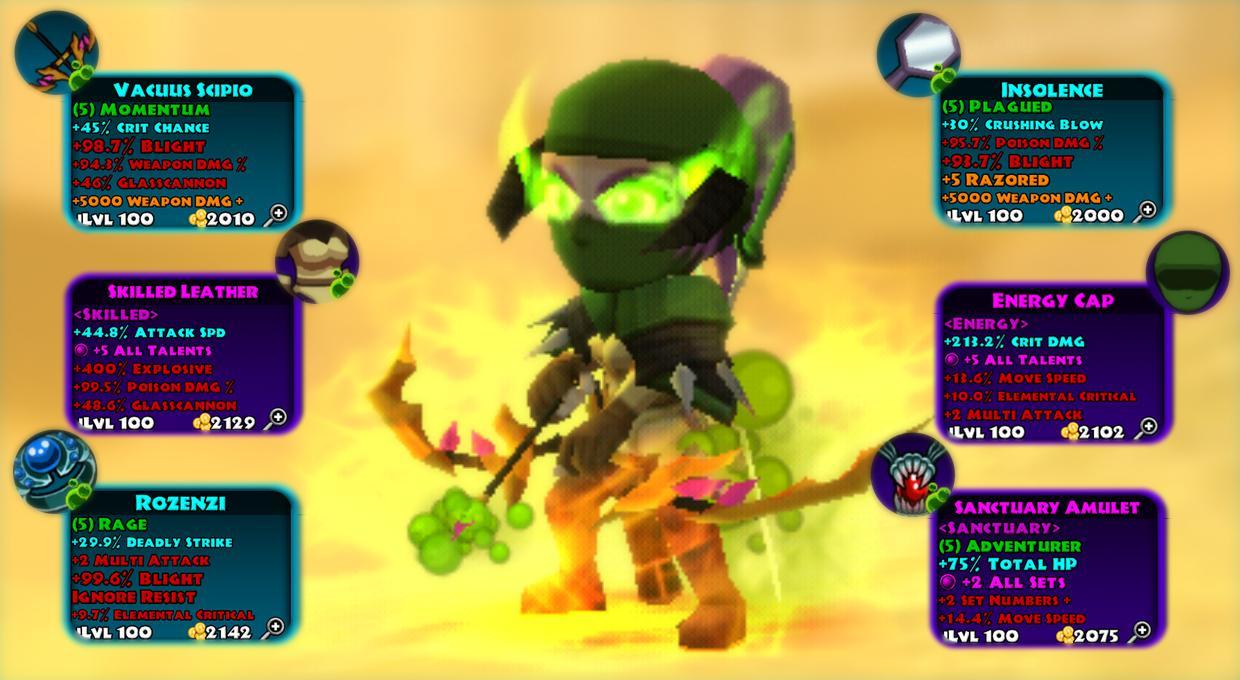 Gameplay Footage: [Dungeon Quest] Blightbog Saboteur (Bow) Floor 1394 Mythic 3
Guidedshot was nerved to the ground but piercing goodness is still piercing. I just let the explosions and blights and bleeds and stuff kill things! Crowd Control is almost not a problem due to heat-seeking arrows and high rate of propulsions always literally staggering their attacks.
That fkng Carto was a combo breaker though!