use in PVE. unlock epiphany hat bonus.

That looks like an awesome pet. I can see a great build out of that in PvE or a possible PvP Ascendant build that's actually good? Congratulations!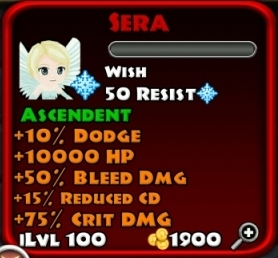 Guess i have to farm for hat now… The only Epiphany i got was the gauntlet and converted it to bow hahah
hahaha. you need 75% attack speed to unlock the bonus
What exactly is the bonus in the hat?
Wow! Amazeballs! Omg now im exited!
My first eternal was a Storm (at least with good affix for PvE)


And then, this week, the 7 deadly sins pet… Sad.
@LuiiS y sad dude thats a really lucky find lol
envy