hello guuuys. first, feel sorry to im not good at english.
i played DQ 2or3 days maybe, and i think im in stuck.
so i neeeeed you guys help!!!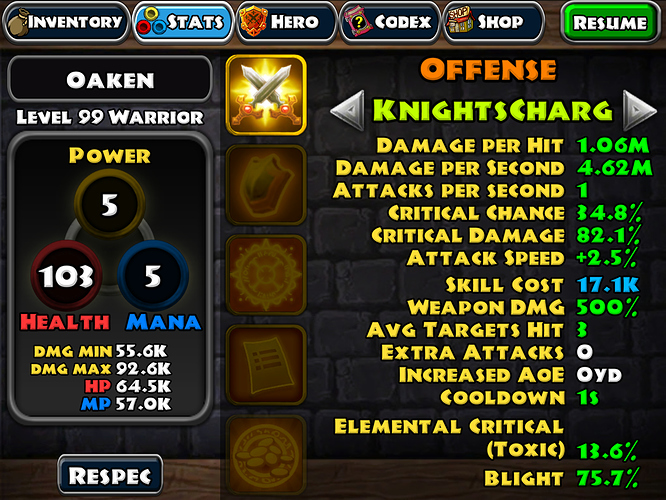 skill : knightcharge-37(skill20,gear17), luck-20 str-17 int-1
these are my curiosities
past 200 floor, open the map and get upper floor's map. is the right way to get further?
when i reach lv 99, exp bar color is changed. and when it full i get a extra hero point instead of stat. is there no way to get extra stat point?
use poison knightcharge and energy resorce sys. which affix or talent is good? plz recommend
i think hp (64k)and all resist (less200) are low. some element elite? mob or thorns mobs are little bit scarry to me. should i improve those affixes??
mp absorb option work wih energy? should i change mp absorb option?
should i increase my gears quility using crystals?
thx for read so loooong questions.