Nice, it's working for you as it was working for me Yesterday before the update

Just a question, you have the update from today installed?
I updated on 5/31, but I don't have an update today?
I had update avaible on Google Play Store today so i did update. Then some bugs like this one came out.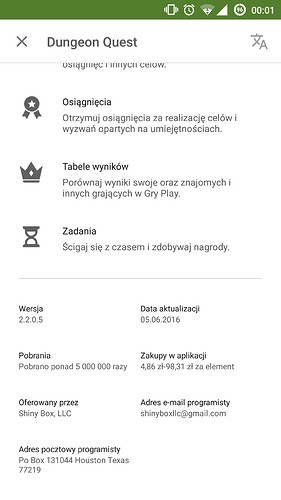 "Data aktualizacji" means update date and it's 05.06.2016 which is 5th june 2016 which is today. Look if you have one, and if you don't, why doI have one together with @Dust?

If you have, don't update, new things are only bugs

@msiiek i'm on android aswell, had same update
What patch are you talking about? There should be no new patch.
@clogon there was an update for android today
Thank you. I will try to get in touch with the devs asap and get this issue resolved!
I have it for Android, but not Kindle. I think it is only for the Google Play store.