My OCD triggers when my main items doesn't hit max stats sometimes, so I tend to use way too many crystals on reaching said max stats.
Take this bow for instance: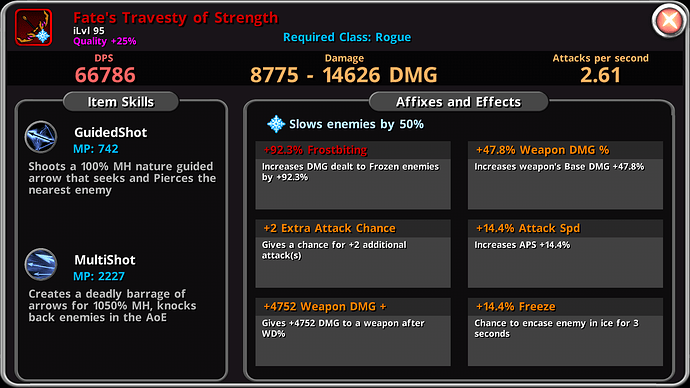 Maxed the quality, but it just can't/won't roll max stats. The linked stats has been max roll 5+ times during approximately 15 reroll attempts.
I know it's nitpicking, but are there just items around that can't get max rolls, and is there any way to identify them?
/Wack