First of all you need to save all those legends that has +pick up radius and the rest convert to get crytals bcos thats the core to this build.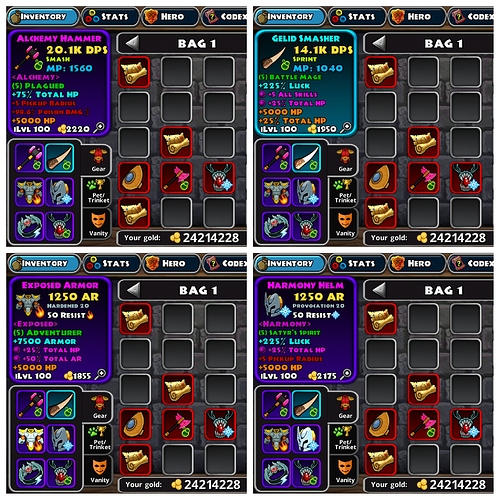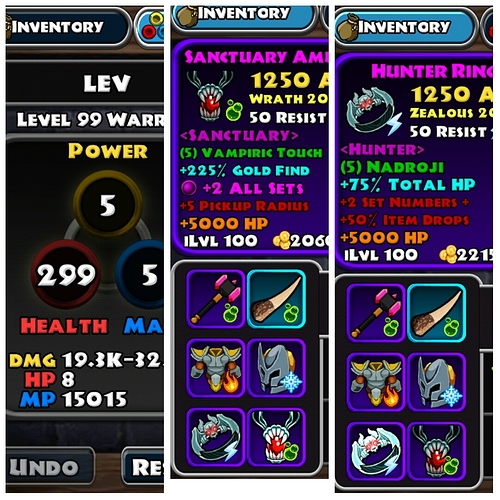 this build will not be possible if @cronos4321 ddnt post his fortune build. It takes time for me to decide if how i make it more useful and not regret later bcos i use lots of crystal just to have this instead of doing arena builds but ofc farming is needed to get more rare items.
-i ddnt post the pet bcos its flexible to use any pet. the epic affix is not important just be sure to have the correct set affix. I have fauns gift to in my pet. So you can have any other pet. Just do the changing.
The good thing in this build is you can maximize the crystal affix coz there not much legend affix needed.
Set affixes should be:
Plagued
Fauns gift
Vampiric touch
Battle mage (jasper to wizard to get it)
Nadroji
Adventurer ( to help you run faster coz u have high pick up)
Satyrs spirit (the pick up radius item has this)
-make all the nature greed to cap the gold find
-the mythic exposed i think is bad there coz it says projectile. i cant do a thing now coz its there already Maybe experiment and find more suitable mythic for the chest. The rest mythics are good for me since it help you maximize farming.
-This build is good for easy-m3. If u decide m3 make sure have damager like chronos lohko build or wrath build.