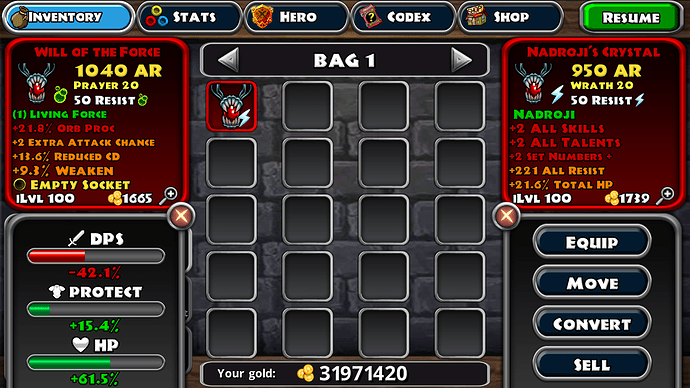 Aww Yissss.
My first Nadroji's item.
Now I am thinking of Jaspering it to rogue, since he's my main farmer and my warrior is dps.
Now, I have an eternal (crystalline) hat, and an (eternalized) gun. How could I put in a (Mythic) set into my build? I know mythic only drops on hats and weapons, but do eternalized or crystalline drop on ring/chest/offhand?
Or would I have to craft one of the sets onto a separate item?