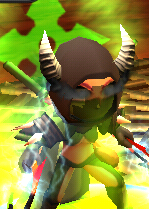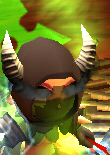 You have so much resources @kiane_zaine.
What's keeping you from crafting?
@NUIQUE im currently busy atm. if i have time… im on farming mode.
@NUIQUE oh! btw… can i taste your barrage build? your orb wiz and warrior. both good builds. need a little bit of tweaking i guess.
My burst barrage is not for AI gameplay. I only use it to mad dash my matches. Sorry.
None at all.
The orb wiz is similar to mr Scooty save for two pairs of affixes and wand. Enigma is still not comfy for me either.
The warrior has multiple variations. I can leave an almost exact copy of aswang in the arena statwise but I reconfigured mine' s for more comfortable active gameplay. My enigmas are only for my hirelings if I employ them.
Do you want to re-experience aswang now?
@NUIQUE HEY HOMIE. YOU MISS THE GOOD OL' PVP DAYS?
I don't know. I only started playing last December.
You ignored my very generous offer above

Okay I'll look for my perseverance axe. Now where did I put it?
Done

Let's make this more interesting homie.
I have uploaded videos of orb craft here in opposing perspectives.
Can we have a quality shortclip from you again?
@kiane_zaine, I'll let you play with my warrior for another day. For now I leave orb craft for immortal users to play with.
you came in like a wcrecking meatball woah,
(post withdrawn by author, will be automatically deleted in 24 hours unless flagged)
@olkyora your name on the arena is JHIRATINA?
shockingly good screen shots! those Demonic Eyes really bring out the Darkness of the Build.
Outstanding @Mr_Hercules Now push to the top. When you get within ~200 MMR of NUIQUE, you will begin taking large chunks of MMR from them. The loop you play in PvP will become predictable as you move closer to the top spot, you will start facing the same players every 6 player rotation (although one or two of those positions may rotate every 3 or 4 loops).
I am still hopeful @Golem and @dickwad will move to top podium positions.