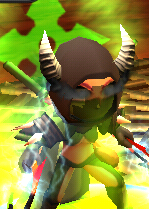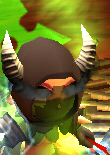 You have so much resources @kiane_zaine.
What's keeping you from crafting?
@NUIQUE im currently busy atm. if i have time… im on farming mode.
@NUIQUE oh! btw… can i taste your barrage build? your orb wiz and warrior. both good builds. need a little bit of tweaking i guess.
@NUIQUE HEY HOMIE. YOU MISS THE GOOD OL' PVP DAYS?
I don't know. I only started playing last December.
You ignored my very generous offer above

Okay I'll look for my perseverance axe. Now where did I put it?
@kiane_zaine, I'll let you play with my warrior for another day. For now I leave orb craft for immortal users to play with.
you came in like a wcrecking meatball woah,
@olkyora your name on the arena is JHIRATINA?
shockingly good screen shots! those Demonic Eyes really bring out the Darkness of the Build.
Outstanding @Mr_Hercules Now push to the top. When you get within ~200 MMR of NUIQUE, you will begin taking large chunks of MMR from them. The loop you play in PvP will become predictable as you move closer to the top spot, you will start facing the same players every 6 player rotation (although one or two of those positions may rotate every 3 or 4 loops).
I am still hopeful @Golem and @dickwad will move to top podium positions.
Great Job @Mr_Hercules !
Now listen to this while you are beating my wizard:

Edit: @dickwad you are close. I hope you come over to div1 within zis week.
Thanks @Mr_Scooty and @NUIQUE . No pressure for us then @Golem

In my division I have a few nemesis @CuzegSpiked and @ZOMBOY and @Bizarro_Stormy .If I can bypass them then all the better.