12 untargetable Carto in a row…rarer than eternal rares haha.
Give up for now, goodnight everyone
Hey! Could you upload screenshots of your whole equipment please (PM or here)? So, I could try to reproduce it with the same condition.
Most of the image are still uploading. Could you upload them again please?

Thank you very much

Which pet do you have? Which 2. skills are you using?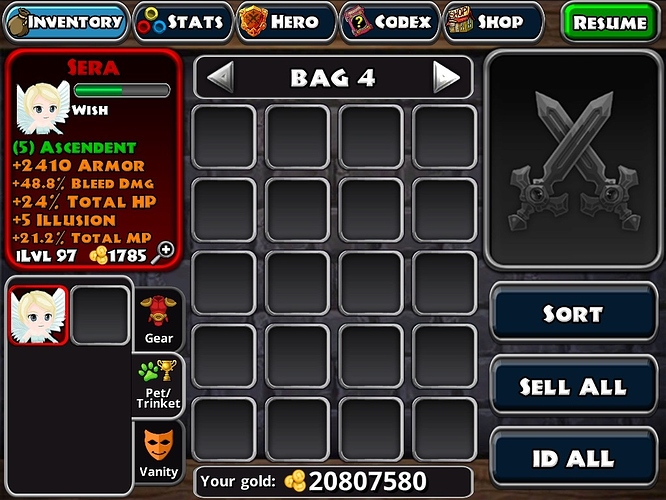 All I use was mana shield since my hireling is the one doing the killing.
Btw I just made a new warrior and still I encounter some untargetable Carto.
Thank you! I will take a look into it.
oh is this a bug? I thought its part of the game to make it difficult. been encountering those untargetable monsters since I started playing last month. Only normal attacks and teleport/shatter works on them in my current build
Hey! Could you upload your equipment too?
I get, quite often actually, that if my hireling dies from the cart then after I resurrect him my hireling won't target the cart. Also if I die at the same time often when I respawn the cart name tag dissapears. This happens with any character and equipment.
Hey! Thank you for your bug report. Noted.