That would give you Dust. Starting in patch 3.0 Dust was introduced. See below.
---
New Feature: Legend and Eternal Legend Crafting
Have a lot of Legends taking up space in your inventory? Would you like to turn them into something useful, knowing you can recreate them later? Well now you can!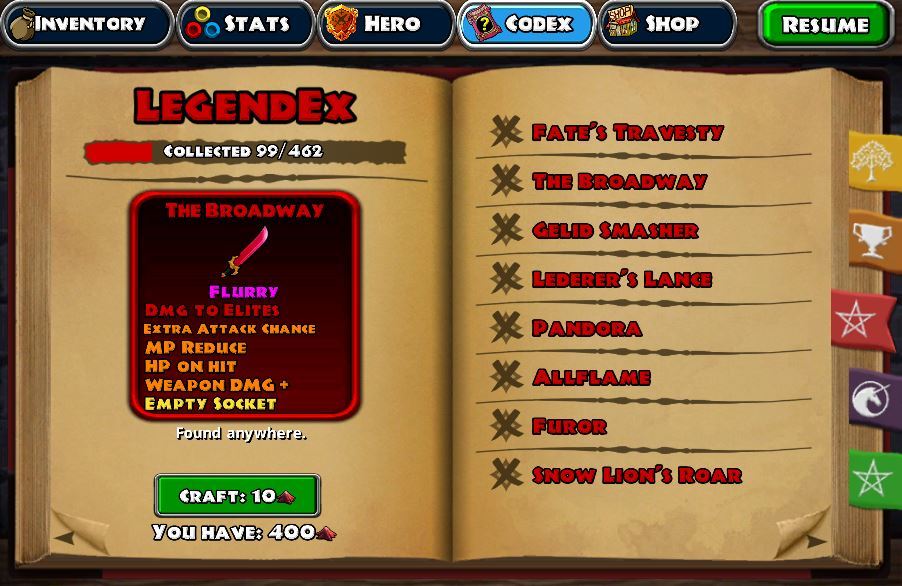 Our new Legend Crafting System allows you to Salvage your unwanted Legend and above items in return for a new currency - Dust!
If you have already unlocked a Legend item, you can now navigate to the LegendEx and create it for Dust. If you haven't unlocked the item, you'll be able to unlock creation of the Legend item with Dust! This provides a new way to target the Legend items you want while not being a slave to random chance.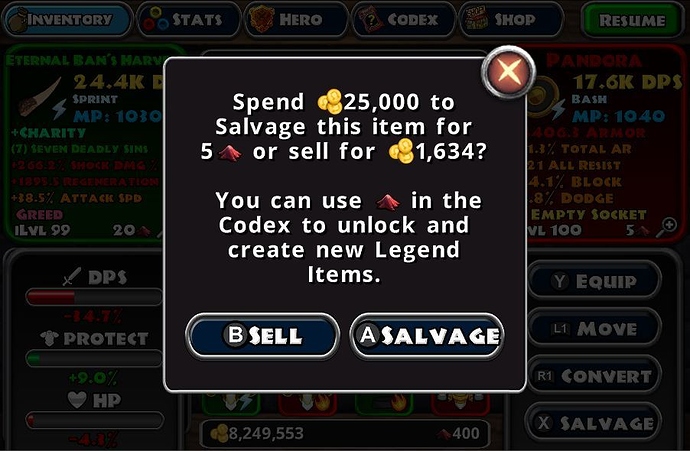 This system does have a few restrictions. The rarer the Legend item, the higher the crafting and unlock cost. Also, you can only craft normal Legend items with this system, no Pets or Trophies.
but very odd that the read out isnt displaying on his end. o.0
Yeah, it's annoying!
I'm on iPad.
well, i've moved your thread to support. perhaps @tdaniel can shed some light on this issue.
Looks like icons are missing from the font sheet. That is bizarre. I could have borked that in the last update patch.
I will have a look at this on my end and get it fixed in the next update this week.
Thanks for the heads up!