Hi!
Masochism set in Codex have in description that it increases healing/hp, and when above 50% hp healing damages you. When you look at the physical item description, the thing that is correct is that healing damages you but instead of hp/healing buff you see damage buff. Didn't test how the item works if it buff hp/healing or damage.
Also look at this screen item on the left: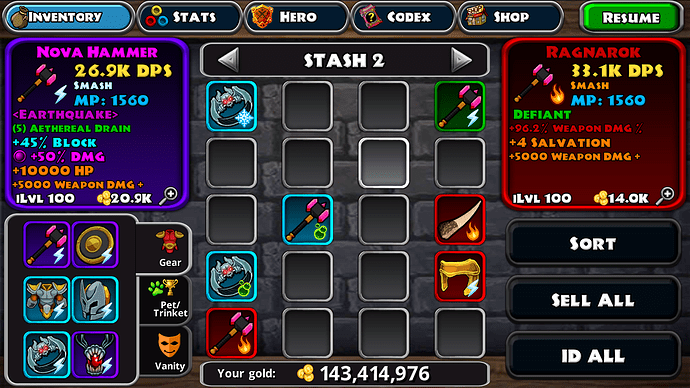 Item have earthquake mythic and his name is nova hammer. The should also have wrong name, becouse it has alchemy mythic and is named exposed shield.