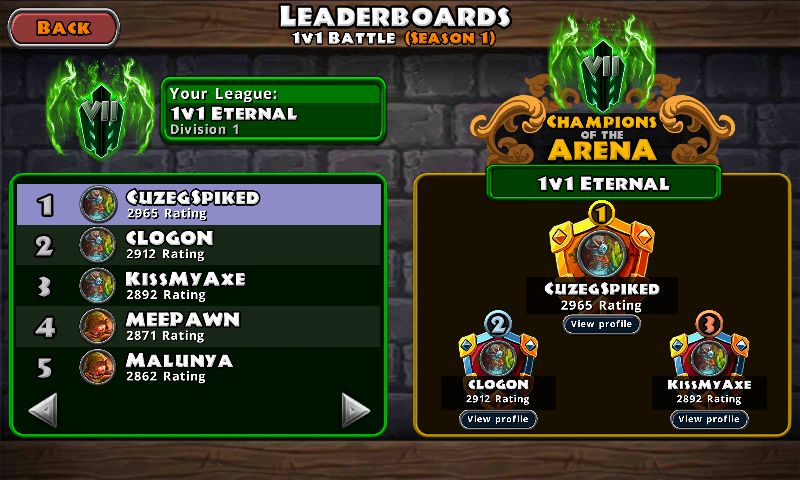 Now I feel truly no1 because my build is basically proper and finished. I faced clogon and then beat him 3-1 which happened to be my 3rd win but after my 15th streak, the scary thing was that clogon appeard again at my 14th streak and I lost 2-3. Smashing basically everyone really. Meepawn was close battle and so was emman and that.
I feel 98% satisfied now with my build and other things are just minor setbacks that can be done about.
Its cool for me to reach there beating clogon with 3k hp only and terrashaper helping whenever it could. With the high dmg based off lohmo as well. I tore through a tabk with build with 100k hp in seconds once in my jour ey to streaking as much as I could. He was not the best of warriors but he died in SECONDS! !! That was when he forgot his shieldwall and it was funny seeing that guy die. I don't knoe who he is but he is familiar.