I did some arena, but i don't see chests i won. Also, didn't gain any exp

Really, where are the chests I won? They're not in inbox
You need to upload your save game data before you go into battle arena. I responded to a few of your emails, have you tried that yet?
If you are still having issues let us know.
Another idea is just do you have a bad internet connection ?
What doesn't work? You cannot upload your save game data?
I have the same reoccuring issues as those above.
I have left some messages in the support email but I might just as well place some of my observations here in detail for future reference whether there would be a solution or none.
1.
I win match
This shows up and does not transition into "+mmr points" as it is supposed to so I just tap screen to skip.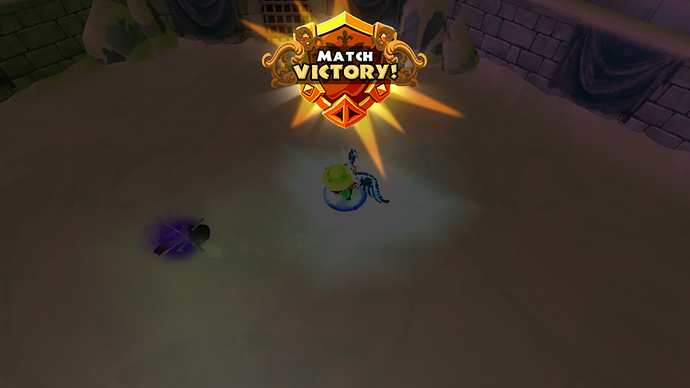 2.
I get +0xp
3.
win always gives rare chest but no chest
appears at all in my messages
4.
I cannot upload my progress. The blue horizontal bar
stops before reaching halfway the uploaded
progress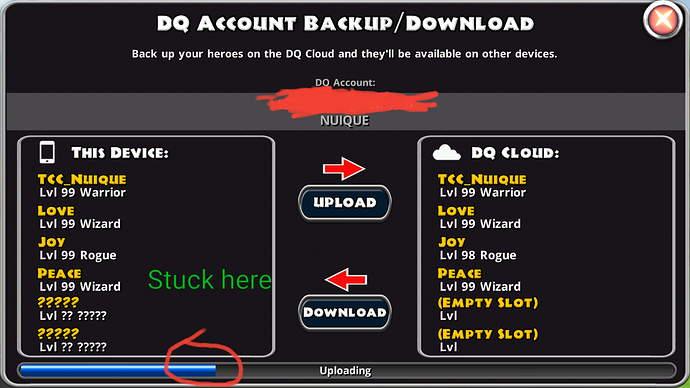 5.
I already tried this on two devices but the problems reoccurred. I even lost my latest progress in an attempt to fix this by uninstalling the game and installing it again(while also running the risk of getting flagged).
Also I tried the attempts on both Wifi and Mobile Data. It made no difference.
After uninstalling and installing again, it seemed to work as the initial download after the log-in did just fine. I also immediately uploaded the untouched downloaded saved game and no problem occurred at all. However, all the problems from 1 to 4 came back once I play arena/upload again.
Personally, I am supposed to have left the game with a mindset that I can come back anytime with no issues at all and play for so much fun of it because it really is so much fun (Thanks a lot for such a great game Devs!) but these do not ease me at all.
Thanks a lot.
I got your emails as well, thanks for the additional detail. One more question, can you tell me what type of device you use? Apple device or android device?
Thanks!
I use android (4.2.2), and i have same issues as @NUIQUE excluding for upload
I've got the same problem with my account.
No chest and no arena exp…
Please fix…
I did saved my last progress before entering the arena. After battling, I still did not received anything.
I cannot reproduce this issue on my end. I played in 5 arena matches I lost 2 matches and won 3 of them. I received the correct amount of reward chests.
just played in Arena, and it working just fine for me. got the Chests, moved them to one of my Characters, saved on DQ Cloud, done. well, I had the wrong gear at first, so had to change to get a few chests.

@DuDono, I renamed the title if you don't mind.
My issues have been fixed already.
Thanks a lot @tdaniel!
My issues are also fixed. I get plenty of chests.
Did the same and now I am flagged xD, but the problem was the same to me
Never play again, and when i see it… im on banned league… hmmm…

That's sad. So that's why I don't see them anymore. I like your toons.
I hope you will also be back soon.