At last i made one prototype that can handle floor 4.5k M3.
Note:
This is only prototype build that i make because lots of player requesting for warrior build that can handle 2k+ floor so i experiment and testing some affixes that i have my previous one.
It needs more improvement and some tweaks sorry for whirlwind build i tried it to this build but it easily die so i tweak and search for the build that suits high floors.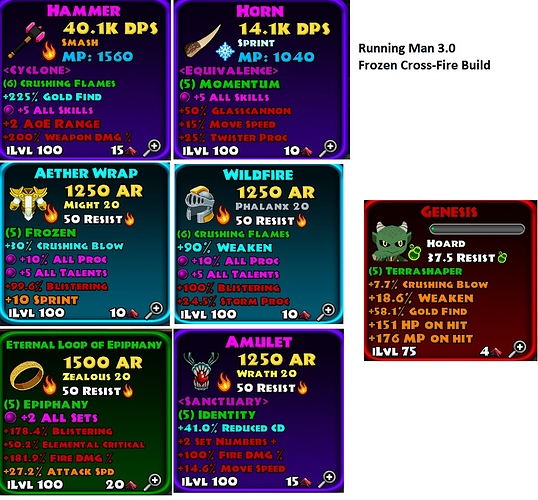 This is only prototype build but so far so good you can adjust and change some of its affix
Using Frozen cross-fire build fire and frozen combination with the help of crushing flames its easy to lessen the hp and frozen explosion will finish the job.

This is running man 3.0 build using Sprint and procs and also twister

The taunt is to lure mobs and explode and also luring Epic-Mythic boss enemy in the crowd area for explosion.

Do not use enemy heal map affix you cant kill epic bosses even cartographer.

This is give you some idea how to build some Warrior build that can handle high floors. Im out of crystals to improve this build so i will leave it here to give you some experiment within your journey to our DQ world

Must watch the video for further explanation.
https://youtu.be/A5CXFuN9Tl0