My 4th build in pve this is derive from the FROZEN CROSS-FIRE BUILD. Try many different combo but this is one of the best combo so far that i tested and also im loving using wizard after making 2 build of it. Burning more crystal because of testing different affixes and finally after testing and fixing some affix it burns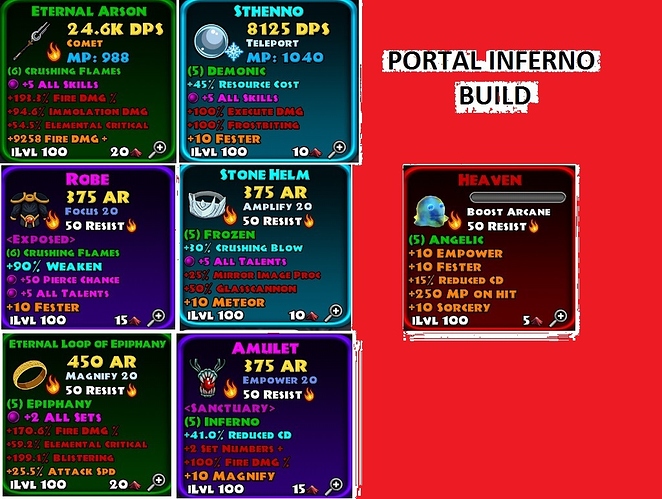 The FROZEN CROSS-FIRE BUILD PART 2 WIZARD EDITION

Nature you can choose 6x Luck/ 6x Element/ 6x Wisdom

Can take up to 3.5k+ floor M3 and counting

Utilizing available Eternal items to be useful in making builds one of these is Loop of Epiphany and Eternal Arson

Meteor skill at lvl 40 and Teleport at lvl 30 and Using also Taunt for emergency lure monster.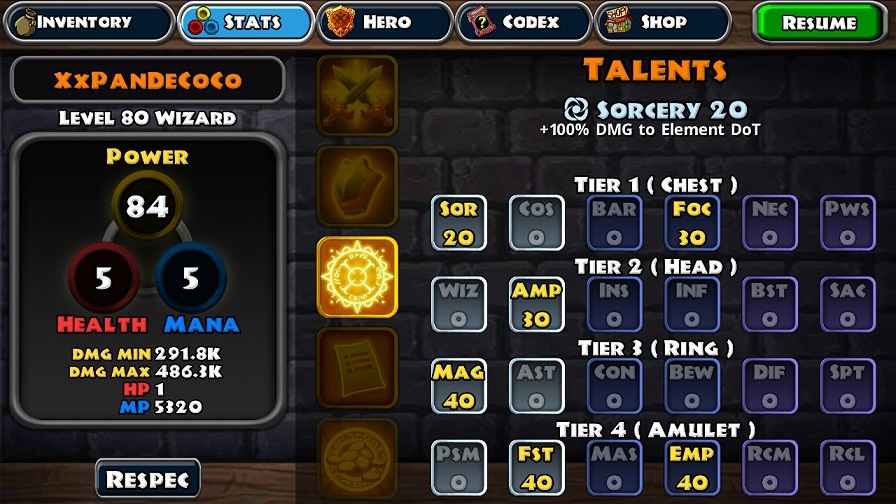 Maximizing also the Talent of the wizard lots of talent is useful in this build

Must watch video for further explanation.
Video Uploaded:

Any comment and suggestion is much appreciated.
Hope you like it again