hi guys! i got 2 eternal pets yesterday, 1 as random drop


but i dont really know if they are viable for builds, especially pvp.
pls help, any suggestions about what to do with the pets are appreciated

i have a warrior rogue floorgrinder setup at floor 2400 so i mainly want to use those pets in pvp. maybe for a warrior tank for 2v2 or even 1v1 with fauns gift?
and i have no clue about the wizard pet…
but every build idea is appreciated!
also, would be great if someone could give a general guideline of "which pett affixes suck (arena)"- probably complicated as hell but worth to ask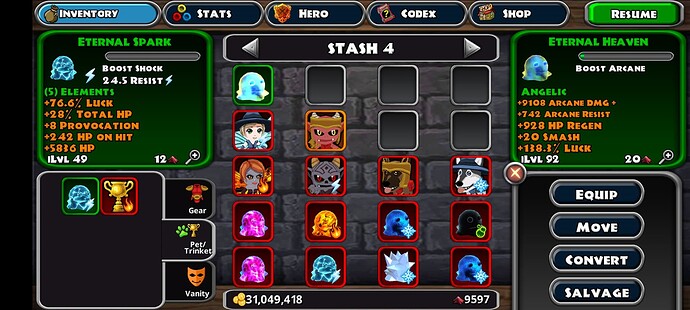 can only add 1 screenshot, so my 3. (wizard) pet is:
druidic
recall (summon proc mage talent)
prismatic (mage talent)
command
flat MP
HP on hit
have a good day fellas