ITEMS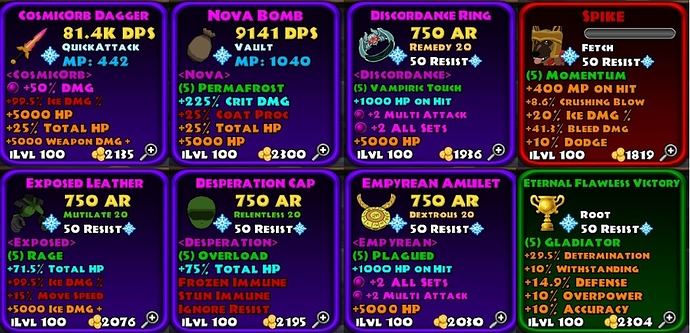 SKILLS / STATS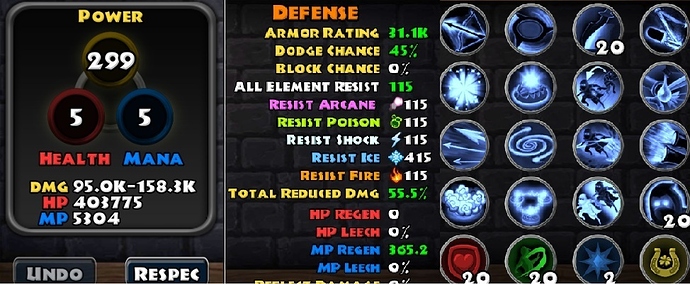 ARENA STATS

MYTHICS
COSMIC ORB
NOVA
EXPOSED - Should be replace with skilled/Sureshot or Brutal anything but exposed


DESPERATION
DISCORDANCE
EMPYREAN
SETS
RAGE
OVERLOAD - Once enemy retaliate, this will proc and blind enemy. More turns to blinkstrike. PLAGUE
MOMENTUM - on pet
PERMAFROST
GLADIATOR
CRYSTAL AFFIX
1000 HP on HIT (x2)
75% Total HP (x2)
225 Crit Damage
LEGEND AFFIX
ICE DAMAGE (x2)
COAT PROC
MOVE SPEED
IGNORE RESIST
STUN IMMUNE
FROZEN IMMUNE
EPIC AFFIX
5000 Weapon Damage
5000 HP (x4)
25% Total HP (x2)
5000 Ice Damage
This is my broken build. As you might notice, I still have exposed leather. Which is obviously the most useless stat in this build. The GODS of loots havent smiled on me yet. ( Arrgg…Nadroji Robe please, Vacuus Scipio, Mutiny). Once I got one of those, I prolly replace one of the Items. But as of now, this is what ive been using on in Arena.
First Skill I use during arena is Stealth (Ambered Nova Bomb). Then Blink all the way to your opponent.
(Feel free to suggest. Id be happy to test your suggestion to improve this build)
Thanks!