I'm baaack;) With a few more of my noobie questions.
I'm still trying to wrap my head around the whole crafting part of this game. I recently got my first nadroji ring - class specifik for wizard, and rerolled it for warrior (my only toon so far).
It looks like this: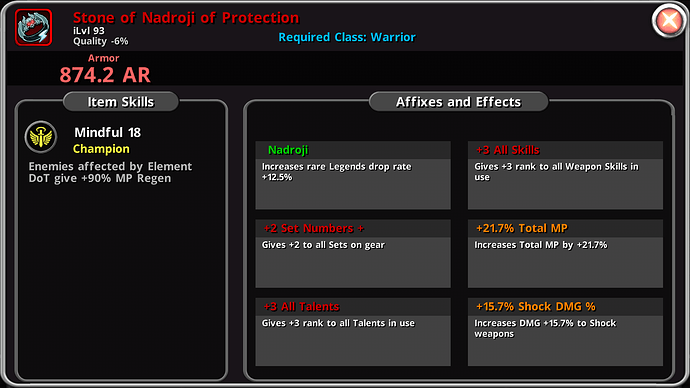 My question is - how do I go about it, if I want it to look more like this: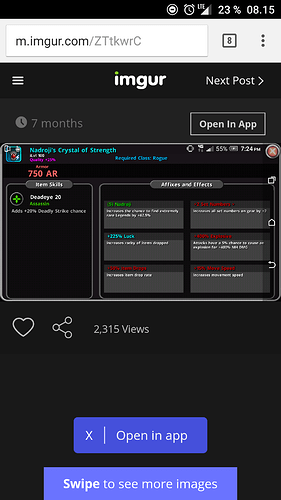 Not necessarily with the same afixes, and not for rogue;) but higher quality, etc. How do you guys go about it? What I would do, with the advise from a lot of the guides found in here would be to 'peridot' the item to ilvl 100, and then 'emerald' it to as high a % quality lvl as possible before using an obsidian Crystal on it, and then move forward from that point.
I do not though have any idea if this is the smartest thing to do. I'm wondering if I should strip afixes I don't like from the ring before using obsidian on it, or if that is a process that can be done after the crystallization of the ring without costing anything extra, other than the pound of flesh the RNG gods demand.
As usual - any input is appreciated, and if you feel like I could find the answer myself, by reading a specific guide - feel free to nodge me in that direction - I'm somewhat "getting lost" in all of the great guides in here - having a hard time extracting the specific info I need. Information overload at the moment:p
All the best
Wack