Hey guys, I'm kinda new to the game.
I am wondering how the weapon damage works
This is my current weapon (95k DPS)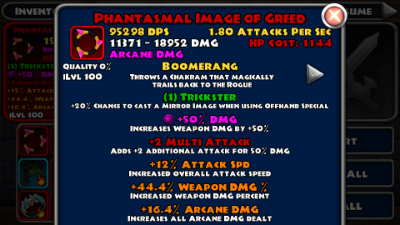 and my stats (343k DPS)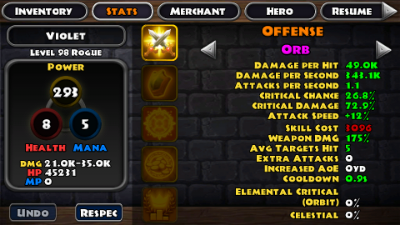 and then I got a new one (54k DPS with less attack speed and w/o mythstone)


and here's my new stat (553k DPS)

I am so confused right now, shouldn't my DPS be lower using the new chakram?
Here's another off topic question: I experimented with the whirling chakrams spawned like what Periphery does, but they spawn [color=#BFFF00]immediately when the normal chakrams go out[/color] (instead of spawning them [color=#BFFF00]on return[/color]). This only works on [color=#FF0000]coated arcane chakrams[/color]. I tried coating fire/ice/shock/poison chakrams but these don't spawn. Is this an affix or something?