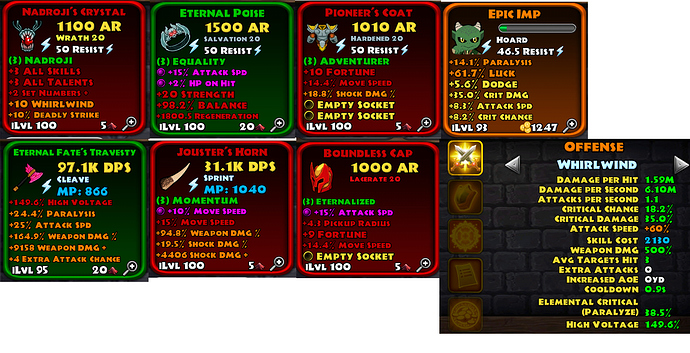 I need some help to improve my build 'cause i'm newbie and I don't know what is better on this game because I always played 4fun and now I wanna be more hardcore player so…
Which ring I should use?
This armor is the best or I should get another?
which adds I should put on empty sockets and why?
And I should change the element of my build or shock is okay?