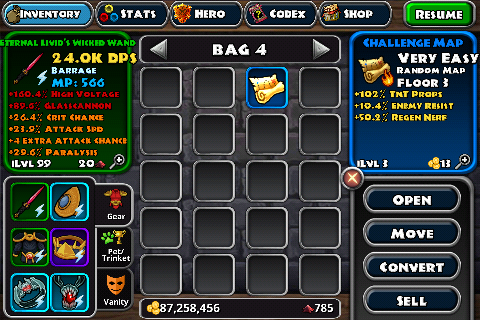 Why is my map on fire? And why, when I open it, do I get a poison floor?
Never seen anything like it before
There also was a green vortex like in regular floors. Can you explain us why it happens @tdaniel ?
Vortex in regular floors ( very low floors with no cartographer ) is just the place you go to progress to the next floor.
So it shouldn't be on maps got by deafeating cartographers, but there was a vortex which appeared after deafeating cartographer.
looks like an old glitch.
I mean that that glitch has been around for awhile, there are some old posts on the subject. I bet a Dev is wondering why the Glitch is making a comeback.