Here My eternal pet, I just notice while arrange this pic in grid. I have 30+1 eternal pet, there a lot tho but still bruhhhh that affix lol.
I got mostly via random drop which definitely I'm quiet lucky, but then there are some really make me go crazy like how my triple Eternal Fauna with affix I want but have it in each different pet,
how my triple eternal shibe have trolling talent affix, what I mean is The Warrior based shibe with Hardened talent and Rogue Based shibe with darkness talent. Those talent tho is OP if it drop as wizard based pet like Hardened=Focus, Darkness=Empower. (This is actually my main reason why I suggest to allow jasper on pet lol)
Share your Pic of eternal pet, let's see how lucky u are and how many time RNG troll u.
EDIT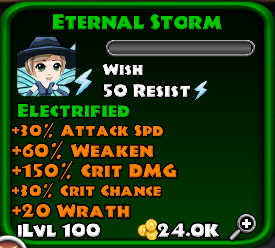 Forgot to add this one lol.