try to partner it will arcanist you will be amaze
Can you please explain clearly and simple , i don't understand much what Arcanist is meant and how it work. Thanks alot!
this will explain

Okie thanks anyway, i will try to read hehe.
welcome mate enjoy

Greats I don't want wasts my boosts so not farming rite now

waiting for angelic pet then use the boost

Nice Drop. I'm still trying to figure out and adapt to my new pet. Got Rain slime off the feat. The Elements set affix is like Prismatic and Mirrorcast combined. I usually cant stand Prismatic, but Im slowly starting to adapt to the mirror. Thinking about using it on my Blinkspam rogue, but not sure I can afford to lose the nice Epic affixes from my leggy pet.
Overall, im sitting on a 4m DPS Reactor and 4m DPS Skullshield. So my wiz is sitting right around 8m dps. If Not more. Teleport is a chore with Elements tho. May try and craft another Nova OH. hate the wiz OH Primaries other than tele, tho. And Manashield doesn;t play nice with Energy Resource.
Decisions…
Hehe thanks. Im still working on my build with Eternal Sera and try to get Arcanist affix set to go with. And I just got Eternal Bane right now and i think i was lucky guy and how does it drop on luck bug ;p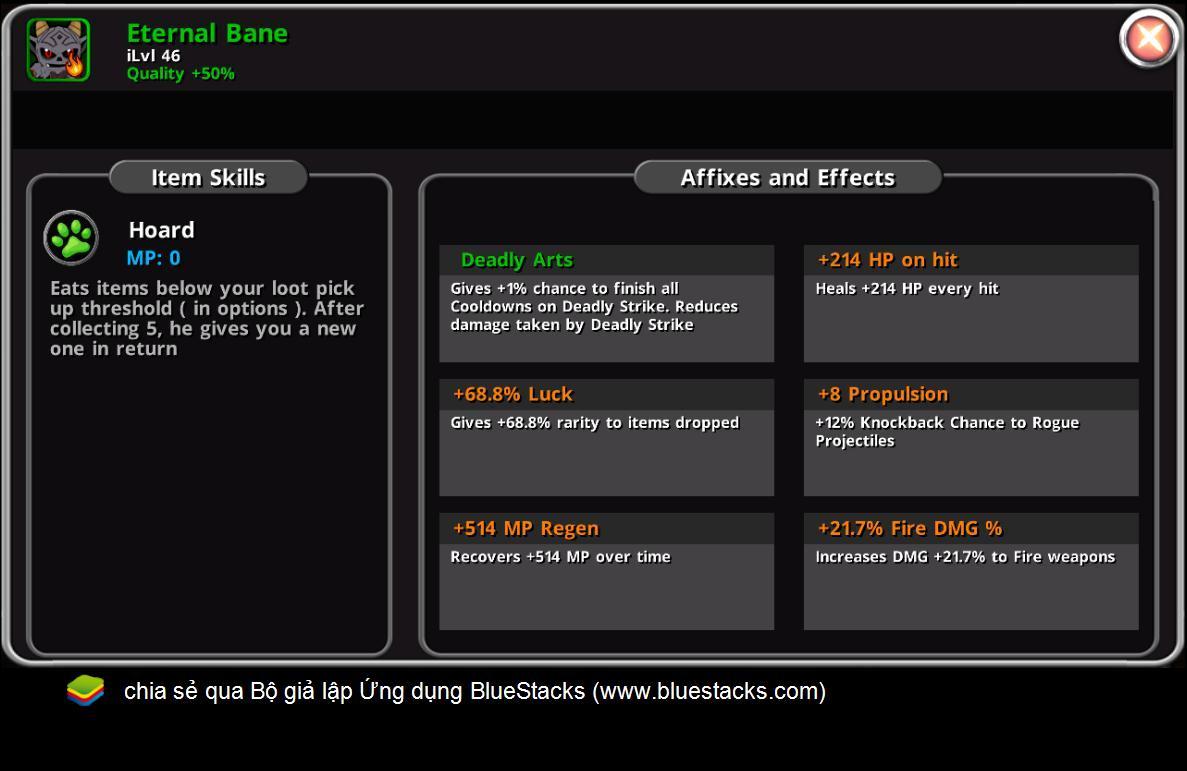 Anyway ! This Bane work well with Rogue i think. Right?
Thank you! Im lvling him on my Wizard for luck boost. LOL
i don't care it luck bug or not, just lvling my toons lolz. But it's was dropped and i couldn't believe in my eyes ;p
What the?! Where do u get these!!?? Hahah im so jealous right now hahaha what floors to farm? XD
Lolz. Sera at floor 400 + , Bane at floor 55 +, with Seven deadly sins set. I was grinding my toons. I thought it wouldn't dropped because luck bug . Hehe
Whoa hahhAh amazeballs im currently only in floor 377 hahah nc1 im so jeslous … Best luck to u sir! Hahah
Yeah, it's my luck. I have gotten a lot of the legends pet , most of them are the elements. I have been looking for a Seven Deadly Sin Pet. Last one for my set. Lolz