Wooooot2!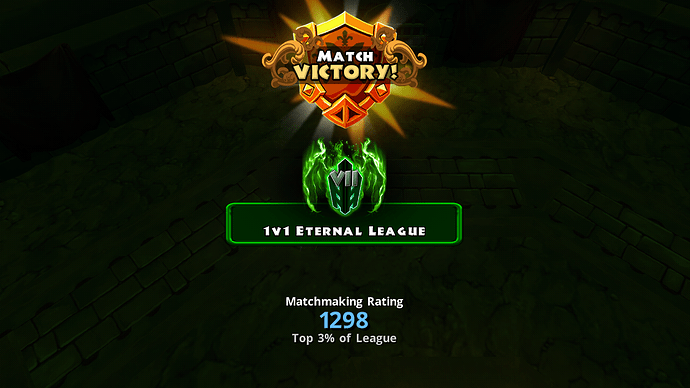 Enough to reach eternal league but still not strong enough hahah but im happy i got the reward hehehe
Congrats bro. Keep up the good work!

congrats mate welcome to eternal league
Im on division 1 Eternal league already but that JWS (Wizard) is pissing me off. cant get above 1650.
He's Midlumer the JWS Wizard. .
Hahahaha HI MIDLUMER. HARD TO BEAT YOUR AI WAHAHAHAHAHA. AND ALSO THOSE GOBS THAT HAS CV IS PISSING ME OFF.
I'll go for you IDOL. Hihihihi