@deathGG thank you for sharing this artwork. Impressive detail. It would be nice if the players could customize their toon(s); eye features, beards, eye color, skinny, tall, corpulent, hair/eye/skin color etc. This would be in addition to current abilities. Maybe that could be a DQ2 feature though.
+1 for detail, effort and something different on the forum.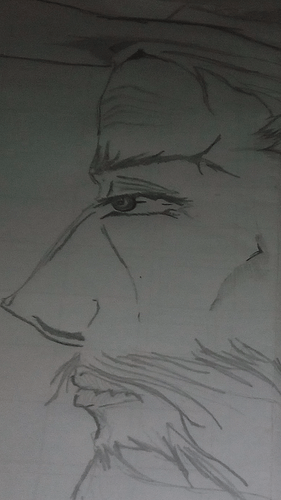 nice job! I love the persective
Nice show,I just put circle and square on paper as drawing
Love it as a wizard fan myself.
Thanks hehehe I love sharing my little talent hheeheh