i am having trouble with "Skill Cost" and "Mana Regen" after update 2.3.
i used ot have "1377 Skill Cost" and "955 MP on hit" and "13770 MP"
Because of my HP was low, i can be killed with a single shot so i needed to shot repeatedly. This build was good for me.
After update;
Now i have "10.3K Skill Cost" and "478 MP on Hit" and "51500 MP"
Now Skill Cost is too high and Mana Regen is too low. So i can only shot once or twice because of mana lacking than enemies kills me and i got stuck in map 946…
Because of autoupdate, i have 2.3 but i am thinking about downgrading back to 2.2 if i can…
Any opinions for solution???
Version 2.2 Build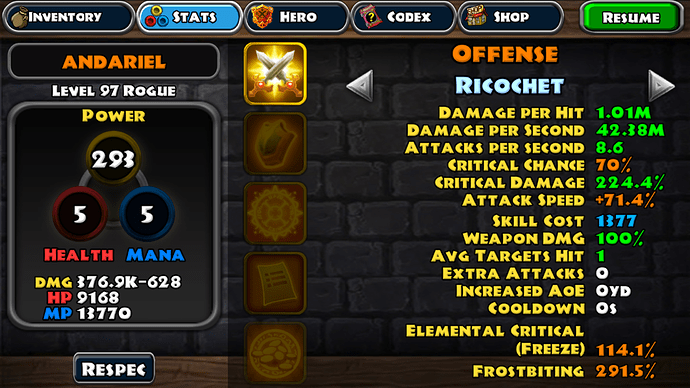 Version 2.3 Build