Any pet you have that have a double digit quality?
No cheating mates.
Even if its epic below is fine too.
No eternal of course.
And what is the purpose for this quality on pets btw? Seems useless for me imo.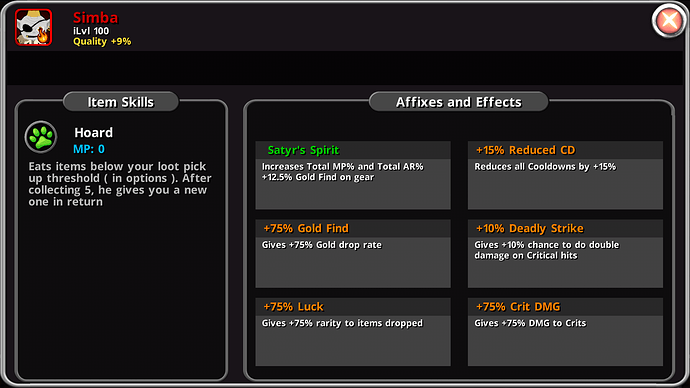 Fo some reason satyr spirit always have high qualities. LoL
This is the golden veins before right?