Hi guys :grinning
just like a title how about unlock Legend nadroji crystal?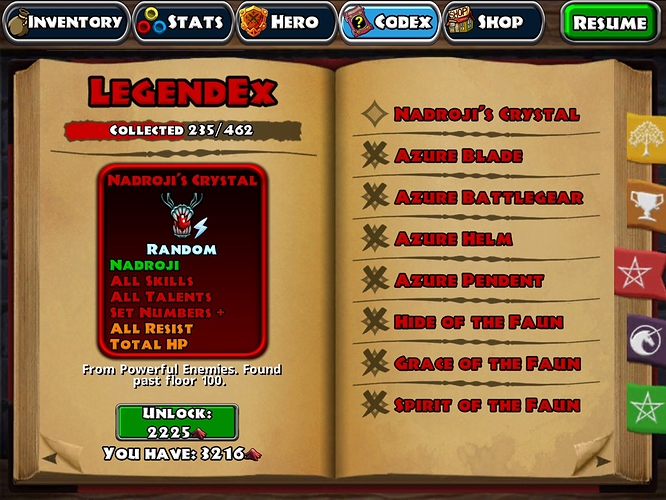 I wanna gear 2 pieces of nadroji (Necklace & Robe) and I have ring and robe.
I usually use Crystal Rozenzi(ignore resist) or Crystal Faun ring(Crystal luck) so i dont wanna
give up these two rings right now.
Plus, I refer a this guide
how about that guide?
and how does he/she got that high stats of health? should i activate all perks?
(i only activate 2 perks now)
Thank u i'll wait for answers