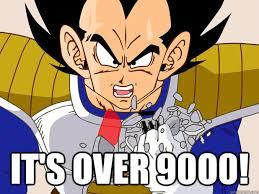 Jokes aside, I am collecting every single eternal item, every single legend item , every single crystal legend item and every single eternals with crystal affixes (even easier thanks to re joining pvp). I mean I could have easily created eternal hero but I just didn't want to.
Hoho @Skaul @LARRYBIRD17 @Griffin for the win!

@f00kee @CuzegSpiked @Eater I guess it depends on how we want to play DQ then, if one doesn't have Eternal heroes. Your answers are interesting because you're all pro players here yet your answer is zero.

May I ask why? Really no plans to get to Eternal? Is farming PvE/PvP the life already? Am I missing a trend or something?

Eternal hero's generally are underpowered in farming and for highest possible DPS builds (unless you want to cheat and edit the eternals). I could have easily made at least a decent eternal hero but that's all I can do with eternals. I do use 1 eternal item in my farming gear though (epiphany hat).
@Griffin ftw though. Also, I wouldn't consider myself "pro" but thanks anyway. I played a year and learnt a lot that's true. I appreciate the compliment @ralfh though.
It's a good accomplishment, and like you said, I guess preference in the way we want to play DQ. As for me, I just dont see much benefit in getting the 5th and 6th ascension perks much less have it in many characters. I only need to have dealer perk on my hireling to get more gold from loots.
It would be a nice thing to accomplish, maybe someday…mybe
because I want a rainbow ascend and green will be my last target lol
@CuzegSpiked Don't understand how Eternal heroes become "underpowered"? Explain please?

I think Cuzeg thought you meant eternal items and not heroes since eternal heroes are amazing at farming

I thought so too hehe I got confused on the hero then mentioning items, DPS

Lol yup the confusion is real on the first read through
Oh now I get it. You were meant to say hero's who reached eternal league and eternal ascension;hence eternal hero's. Yup I have 3 eternal heros because all 3 eternal 99. One of them is not at eternal league who is a wizard but was last year. The other 2 which is warrior and rogue are currently at eternal league and eternal 99 level.
I meant Eternally ascended heroes hehe you've answered it already
Man im jelous of u guys huhuhuh im only in my 3rd ascension and on my warior second but im in floor 800+ so igot that goin for me hahahahaha just sharin