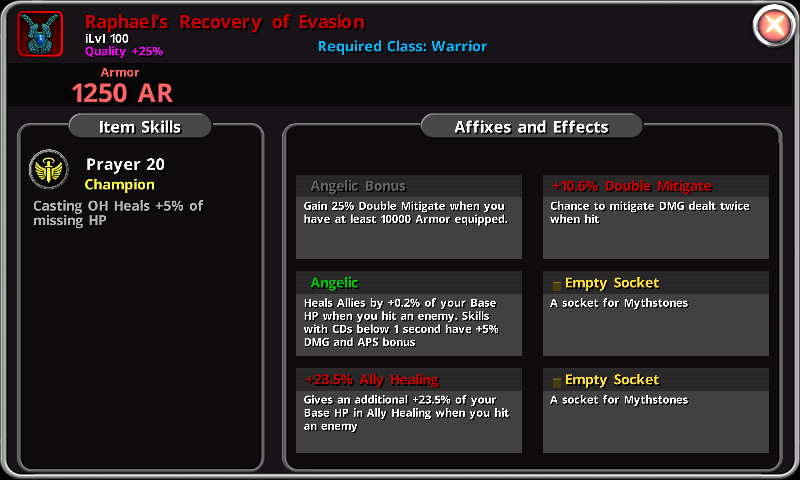 Do i ruin the item if i remove angelic to make it into a sanctuary mythic? And how does the angelic bonus work? Do i need a total of 10k armor or i need cryastal armor on all 6 gear + max armor (does those count)?
And how does ally healing work? Cant find the word "ally" any other place than enemy affix. Does ally mean hireling/master? Or only summoned minions? Sorry that i dont know these things, even tho the effect is right ahead, i dont understand the very basic consept of "ally".
Also if i get the angelic bonus, can i remove the regular double mitigate?
My warrior is way more dps than me, but he is starting to struggle against the "explosive, bewildering" etc mobs