My Infinite Damage Build for any Class
(with the least affixes on items, while still being "somewhat viable")
Cost: 1.5/5
Damage: ∞/5
Survivability: 1/5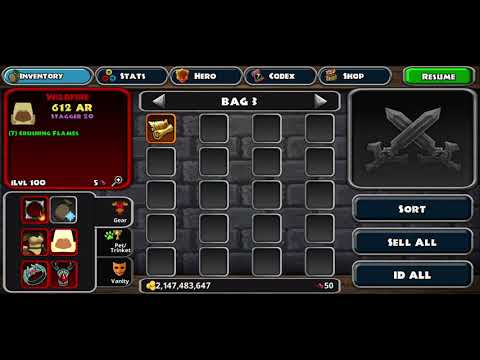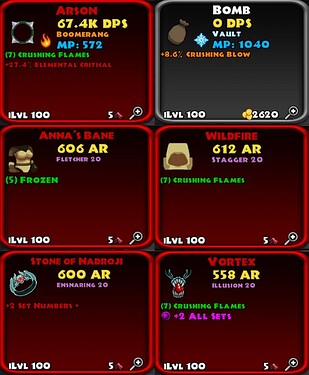 Requirements for the build:
Affixes:
3x Crushing Flames
1x Frozen
2x +2 All Sets
10% Crushing Blow
30% Elemental Critical
Other:
20 Intelligence for MP Regen
Taunt on Ice OH for grouping and freezing enemies
Orb on Fire MH for triggering the first Frozen explosion
(fast hit-rate of Orb guarantees Immolate + Crushing Blow)
any movement skill like Vault / Teleport
Usage:
Find the cartographer
Wait for enemies around it to spawn
Respawn (or don't die)
Press Taunt
Press Orb
???
Profit
The build can be constructed relatively easily by buying the shown items
from the codex as a base and filling the rest with whatever you want.
It can be effectively used as a farming / floor-hiking build by adding more
Dodge / Luck / Item Drop Quantity / Move Speed / Cooldown Reduction affixes
and sets like Eternalized or Epiphany.