Due to my playing on two devices I am going to have to take an actual picture of the item in question. First on the tablet with my old save from an hour ago. Second pic from the tablet I play on as a main.
I was looking to lower my dps and raise my luck as I haven't found a legendary in hours at mythic 1 on floor 140+.
I switched to mythic 3 floor 140+ and after an hour have yet to find a legendary either. So I switched to a piece of epic robe I had that looked like this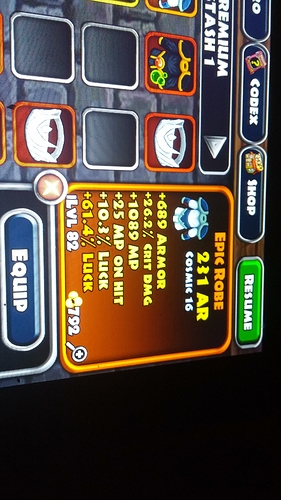 This is what it looked like before I put it on.
Once I put it on it changed to this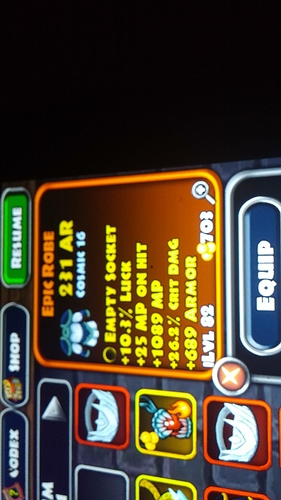 Changed right before my eyes…
Any idea what's happening here?