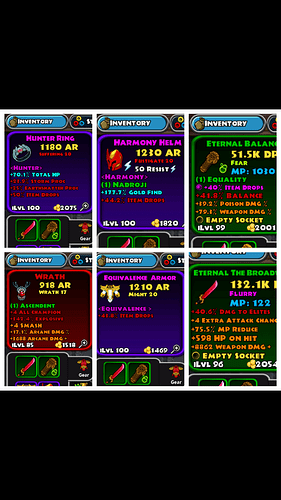 I'm out of crystals and myths due to converting
Stats are
650 luck
200 item drop
And gold find 570
I have the in app puches going to luck item drop and what not the one you can buy that does then all for x time. So once it runs out. I need to know what to add
Needs advice on what to put on to make me a little stronger for I can farm higher floors.
I farm 200. M3 pretty easy.