Wtf kasi mag hanap tagal mahanap mga item na malakas
walang mythic na pet… legend at eternal lang…bili ka ng map,open mo tapos patayin mo ng patayin yung enslaver per map…
How to find a eternal legend pets?please bro​:pray:

Complete the Enslaver feat. The chance of getting eternal item and pet can be boost by Treasured Perk by 300%. Using Eternalized Set Affix can also helps at finding Eternal pet. Eternalized Set Affix at 5 gives 250% chance of dropping Eternal.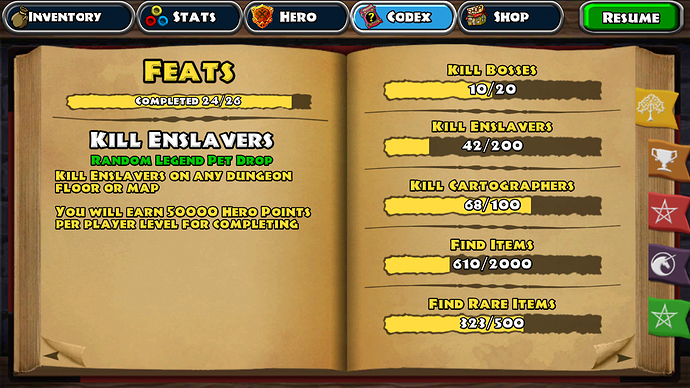 Without Accomplished Perk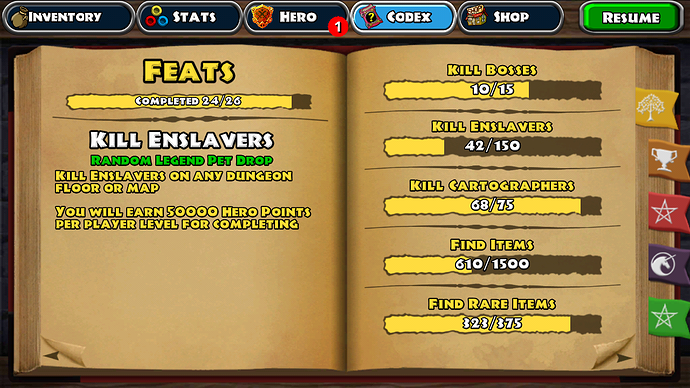 With Accomplished Perk
Pa help d ko alam mag log in sa dq lagi sinasabi not verified yet pag linolog in ko acc na to bakit kaya pls help
You can dm @tdaniel about this or email support
Increase ka ng luck pre abutin mo 850% then farm for nadroji items. See codex on where to find them.
Hi, padalhan ako ng isang email na may email address na sinusubukan mong i-verify at tutulungan kita sa aking katapusan.
Hi, send me an email with the email address you are trying to verify and I will help you on my end.
The translation was crooked and kinda funny.
yeah…I used google translate

Lmao!

yung sa "sa aking katapusan"