Good morning!
I have been playing this fantastic game for 3 weeks but i dont really understand the game items dynamic.
I am lvl 72 warrior, specializing in toss and scalp as i find easier to win players in arena due to my ranged offhand hatchet. As you can see below, that is my lvl 42 axe.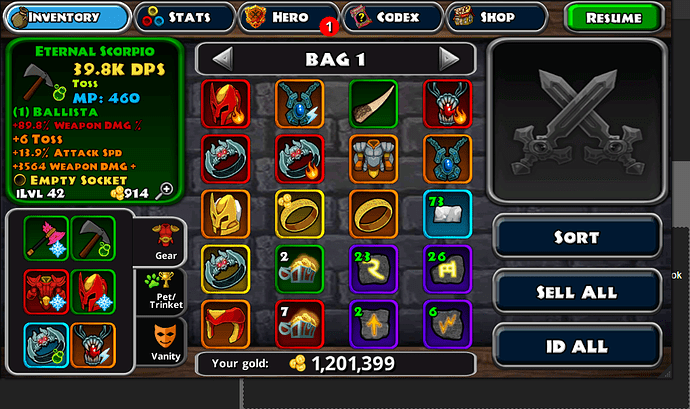 I got it in arena reward chest, and i think it is very good for my warrior build because it gives me toss levels and the damage is very good. I didnt use the socket because i thought i would change to a better weapon soon. However, I don´t know what should i get now.
I dont really understand which kind of weapon is better: Legend, Eternal, Crystal or Mythic. I want to get as much damage as possible, with similar stats than my current weapon. Should I try to get eternal offhand hatchet again using chests when i lvl up to 100? Or crystal/mythic better?
I appreciate any help with crystal/mythic items because i dont understand how to craft them or if they are better than eternal.
Thanks so much in advance