I've been playing this game for a while now and I found it quite fun. But the fun ended there with me having a hard time playing on mythic 3 1000+ maps… The spawns are too tough/hard/tanky. I'm trying to modify my build to create "True Glass-cannon". But even then, I'm still having a hard time advancing on the 1000+ maps. I tried searching for any useful guides that I could imitate or adapt but so far I haven't seen one. So can anyone help me on this? Truth is I just joined this forum and this would be my first time visiting this site. Fount it while searching for guides.
So here's my current build so far…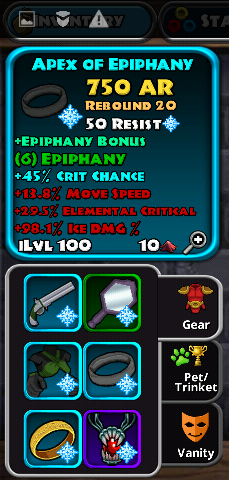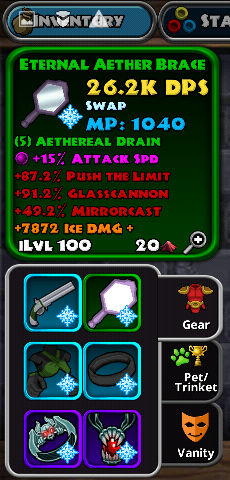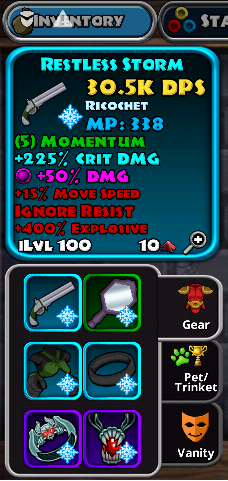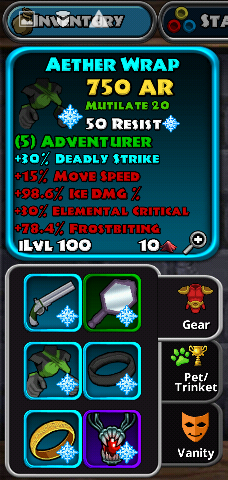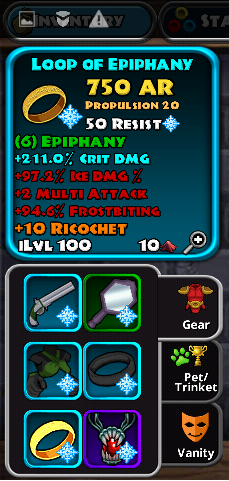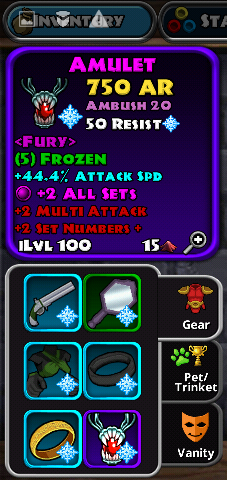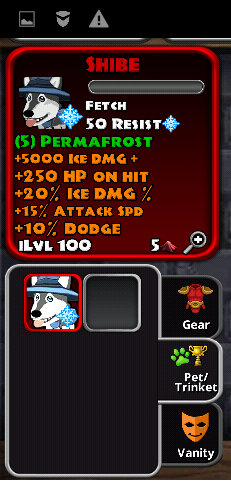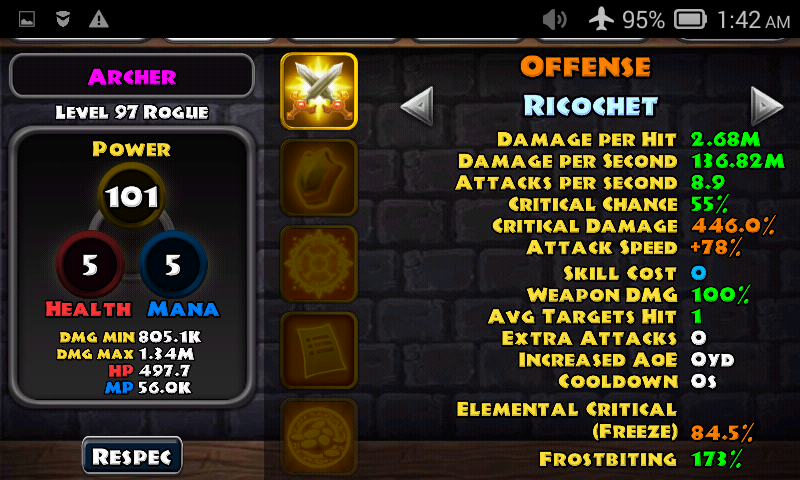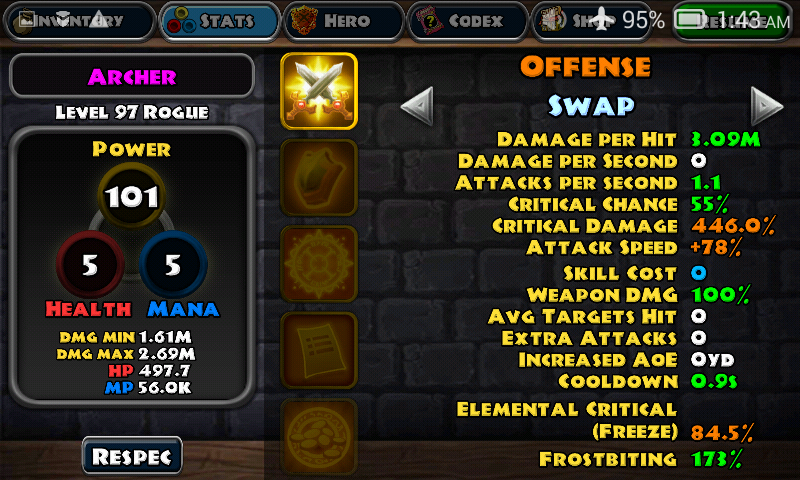 I don't know if it's just me or I need to do something else to add more damage. I can't get a trinket to complete the set cause I can't connect to the game. Dunno if it's just the slow wifi or if there aren't anyone to play with? But I can't find matches on PVP… which is sad, for me.
The DQ wiki helped me a lot on learning how to use the crystals and stuff but there was only one Gunner guide on the site. The first stats image refers to the pure stats without modification from Adventurer and the second stats image refers to the one that was modified by adventurer.
I'm planning on trying to earn legend crystals to craft an Eterenal Apex of Epiphany but that's the only thing I can think of in helping me increase the damage so… Can anyone please help?
P.S.
Does completing all the perks increase the damage or something? I'm reluctant on having my last Ascension cause it's only the Hunter perk that's left and I can substitute it with the Hunter ring.
Thanks in advance for the replies.