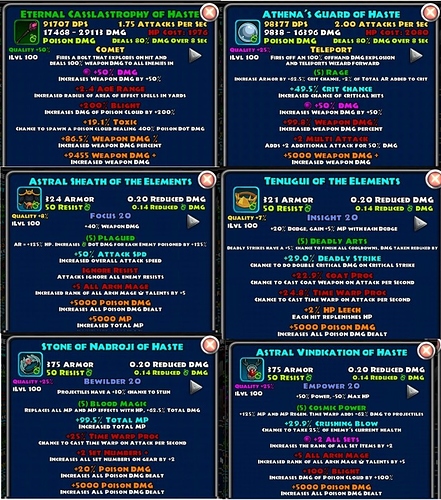 Those are mine currently. ive 2-3 more hour before officially become 1 month player. lol
Just wanna share tips for newbie.
save lot of jasper. those can br a replacement for amethyst…
2.minimize your gold usage as you will need a lot for crafting later on.
3.keep it in mind. normal lagend without crafting still can take boss on floor 200.
4.after you done with floor 200. dont rush for challenge map. going back to floor 50+ or 100+ and keep farming until u think u had enough crystal/mythics stone and gold for crafting.
5.make sure u ask/check on forum first before you start crafting. single mistake may lead you another few day of farming lol.
#thanks for help:
@Diieter @Rubik @JesteR @zzvilzz @ircher @Clogon @ocenyx
I hope this build are worth your time spending on answering my question.
Y(^_^)Y