My first attempt at crafting, and I went with farming gear. I'm not looking for immortality or ultimate destruction. Would appreciate any constructive criticism.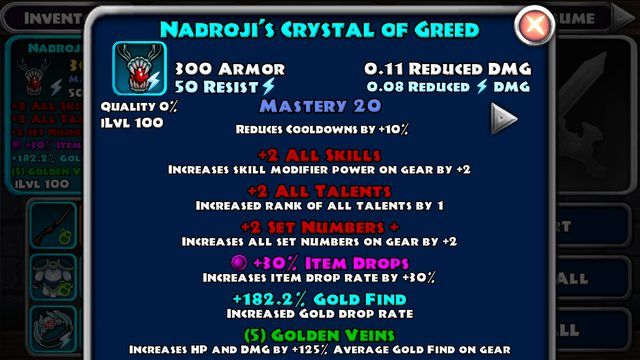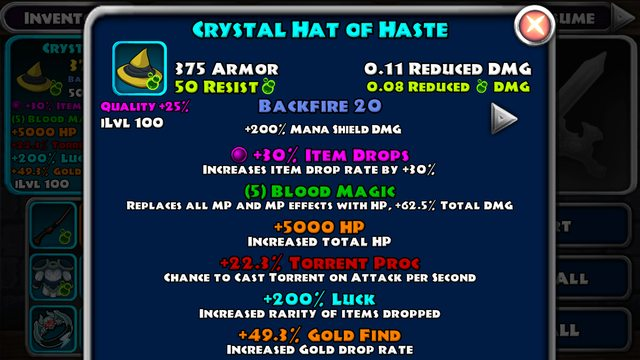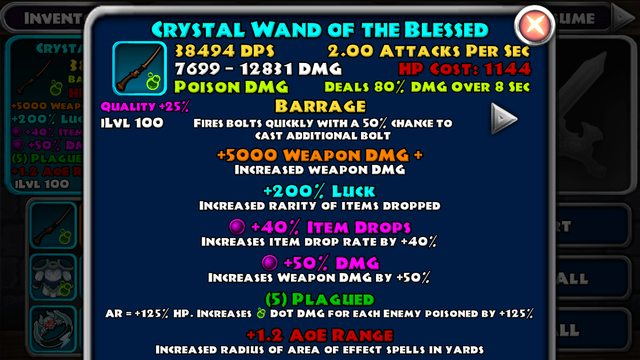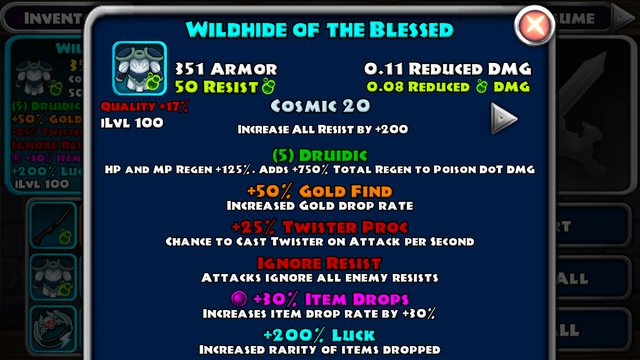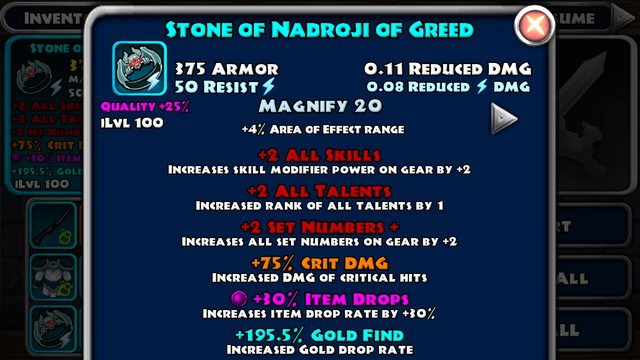 pluses:
It mows through the hundreds at ep1, and is a little challenging at the 300's. The immortal cartographers make me spend money to complete the maps, but that is ok. I'm having a good time with this character overall.
I like the procs so they will probably stay. I like to think of an old Wizard when I play, and storms and tornados are something I think they would use.
The less than 200% gold find will stay also as I'm tired of wasting stones and time trying to get perfection.
Minuses:
I think I should replace the +5 manashield with something. I don't want to put a legend or crystal as I got lucky with the maxed out other affixes with only 2% quality.
I also think the aoe on the wand can be changed to something else.
I'm thinking another set affix for the shield, and maybe frostproof (what ever it's called) for the wand.
On to Rogue when I'm bored with this.
Thanks in advance.