I made this guide for newbie and want to go to the arena this is only basics guide for pvp. This is only how i make my combination and testing stage i will share to the community to reach some beginners out there and enjoy the game.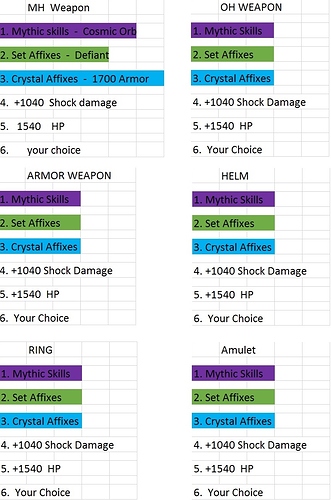 NOTE: this is only guide for building and making some ideas for PVP
This affixes is my personal choice you can add your own choice for better build.
This is only idea for some newbie and wants to enjoy pvp arena
Hope it will help you for making your own builds and ideas for testing
Enjoy