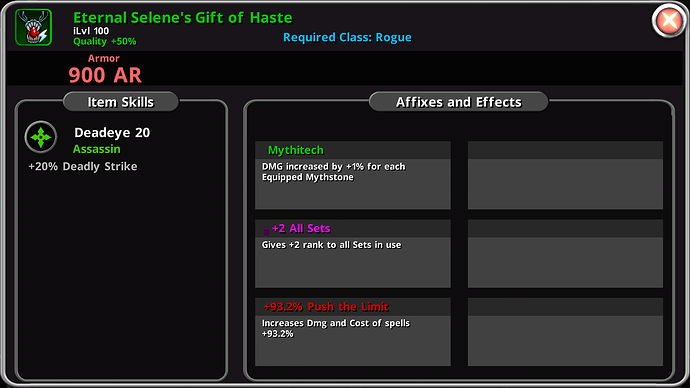 Can't craft santuary always ends up with 1 empty socket after putting the santuary mythstones…
Is this Normal?
That happened to my eternal mythitec gauntlet too
eternal mythitecs are great. maximum affixes
can you putting zircon on gear ?
yes with eternals as well
@KeriTo I do not believe it was intended to be able to add a mythic to Eternal mythitech items. This capability is only reserved for mythical set items on Mainhand and head (fabled weapon / unreal hat). I will have a definitive answer shortly but believe I am 99% correct. I will update this post if I am incorrect.