So - a lot of bits to this one.
Trying to make a main with max luck/Gf, etc. This just dropped.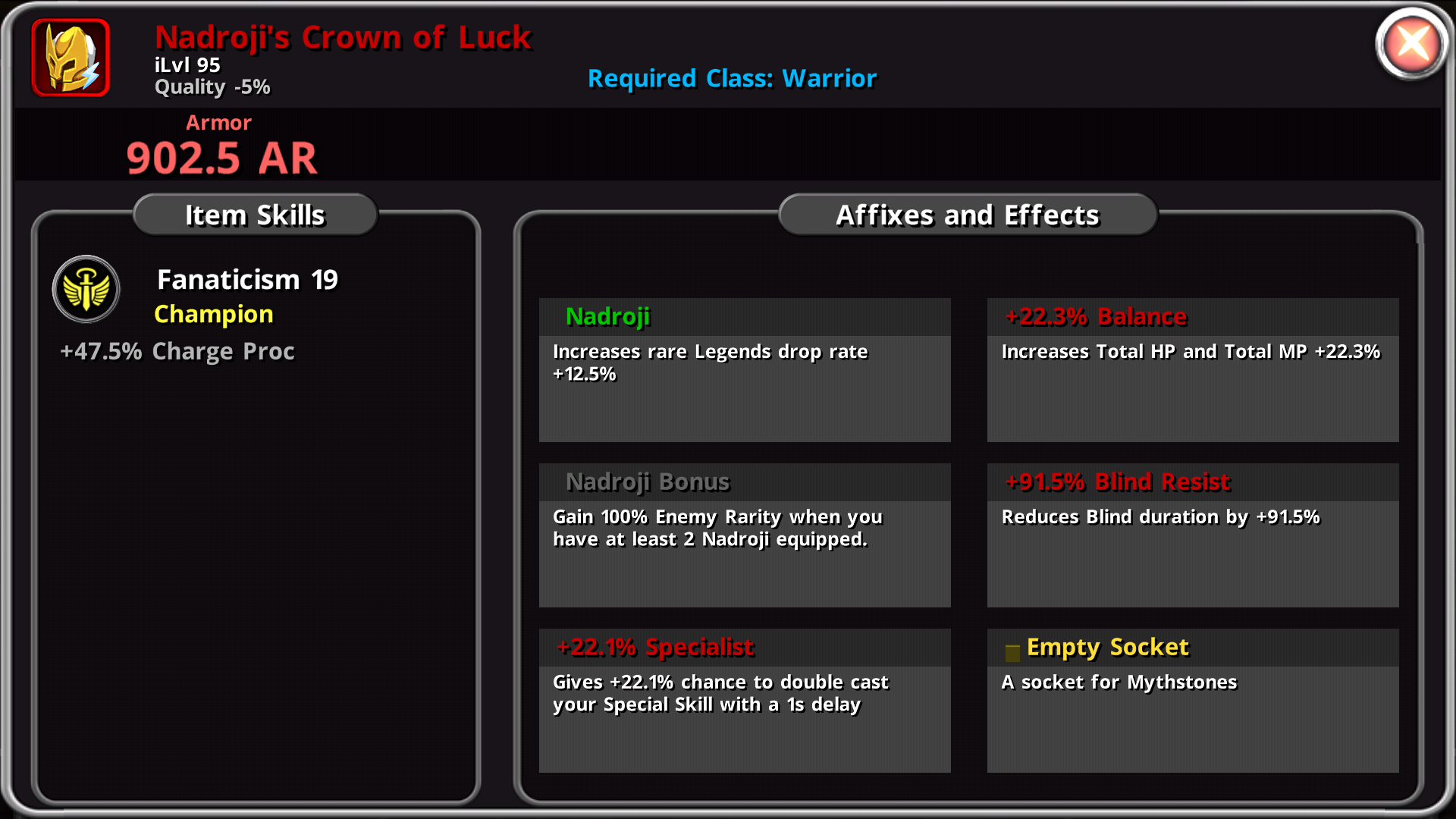 I don't need the nadroji affix on it - the set bonus is what I'm after. There's a few others set bonuses (crystaline/Mythical) that I still need in the build. Also I have Faun's gift on my current helm, and it buffs my survivability through the roof.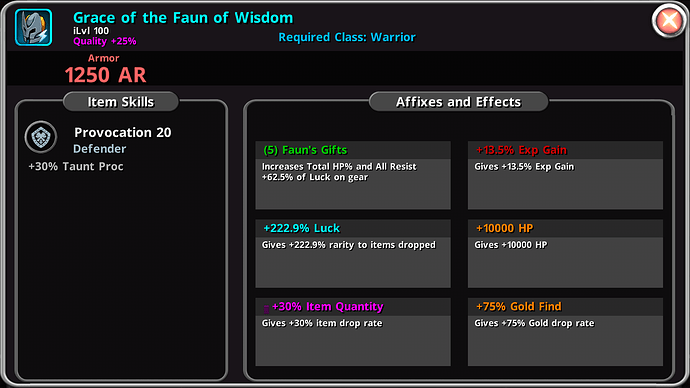 What I'm thinking is that I can strip nadroji from the new helm, and apply a new set affix, with no risk, other than using expensive crystals. If I use an obsidian on it though - I might get a useless affix that can't be stripped again.
So - the question is:
1)
How much luck would you need on a main to cap luck if the only luck your hireling provide is 52,5% from heroic fortune skill. (1300-52,5?)
2)
Is nadroji set bonus valuable enough to NOT apply a crystal affix to the helmet?
(I can sack some % gold find if needed)