Hey ppl,
Trying to improve my main/warrior here - and looking for inputs.
What is the max set number you can achieve - for example I have "X set affix"(5) at the moment -due to nadroji ring and nadroji necklace (+2+2)
What is the max (X) - I'm thinking 7, because of 6 pieces of gear + 1 pet?
In regards to this - I wanted to ask if anyone knows if I can add elixir to nadroji ring or necklace, so that it becomes +2 set(legend afix) +2 set(mythstone) Dunno if the two are connected somehow, and I don't wanna waste crystals on experimenting:)
Also - I'm looking for some affixes to add to this nadroji's crown. I feel like I have plenty of health at the moment, so probably some armor or all resist. I just find it hard to figure out if %based armor or flat armor is the best way to go or/if its better to go for a specific mythstone. Regen seems kinda pointless, unless there's something that bases it off your max hp?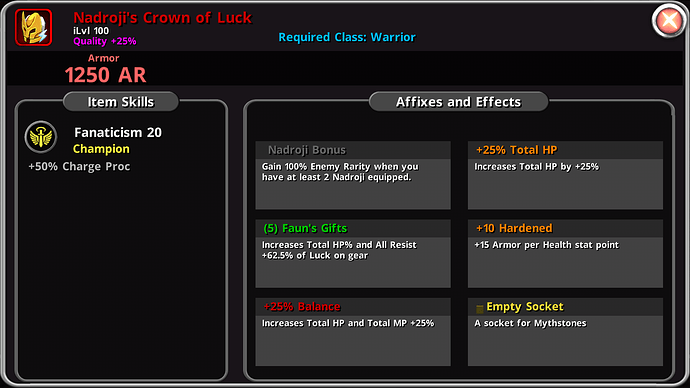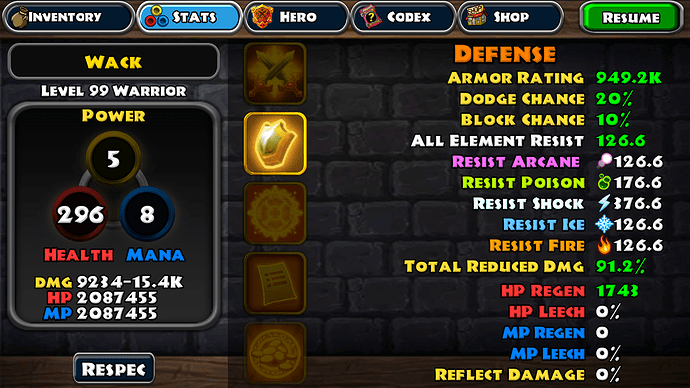 All inputs are welcome!!
Wack