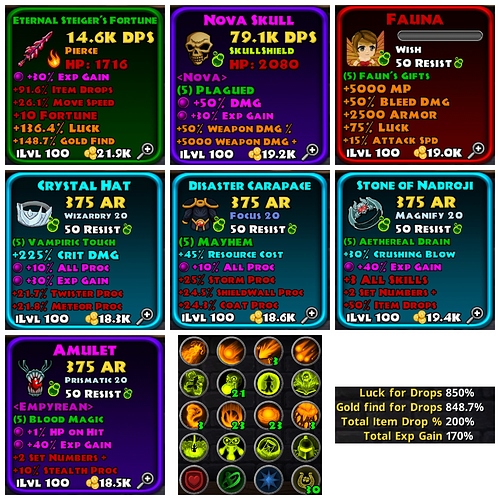 Just like to share my build.
I got this build for around stage 250 and now i am at 613…
I only have 1 character cause i don't like spending money on games.
And i would like to share my build if ever some wants to try it.
The only advantage i get here is that i get a lot of gold,crystal and mythstone…
Killing bosses specially the Legend boss above are hard so i suggest build a mh and oh for killing boss only cause that is what i do but other than that you farm a lot.
You get a lot of legend items too and i always convert the legend items to crystal cause the gold are sufficient.that is all,kiss ass cheaters btw.