does double strike helps with crushing blow?
i don't know how to test it, the damage floaters are trash XD.
But here's a 99.2% double strike build with 100% dodge for floor rushing, vault-zoom and single target damage for the boss. Would prefer bow but can't find double strike bows.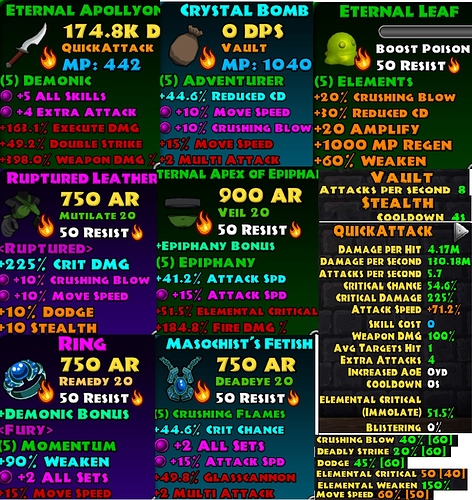 all are 'of the elements' nature.
even if it doesn't help crushing blow it's still a good 50-100% damage for 5-6 slots and works with momentum.
also there seems to be a bug on max cooldown vault, holding down vault sometimes randomly changes direction and goes in a circle.
*update: changed OH crushing blow mythstone to 10% dodge to free up relentless talent.