Interesting.
I don't know how high it goes.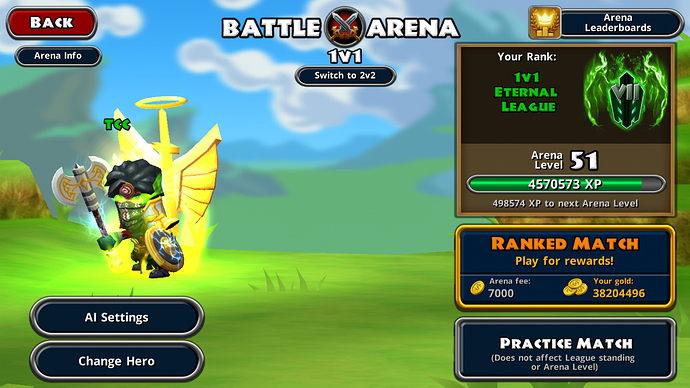 I would like to see @mr_scooty and @kiane_zaine level though, and everyone else's too.
I would like to see @Mr_Scooty and others who have been playing for awhile levels also. I've only got 1400 wins in arena although ive been playing for four years so maybe thats why my level is so low.
49 nearly 50. I don't get what arena level means. I understand divisions etc.
I think Arena Level is for getting the Aura's and after that, bragging rights for how much you fight in the Arena.
Now i'm arena level45. @Indy
It would be nice if you got a present every time you go up an arena level. But you don't

So I don't pay much attention.
I am Arena Level 32 I think. just a few more to go for the Demonic Aura!
Same tayo golem TJ.