Hey, I just started this game.
I can't compare items though, here's one example: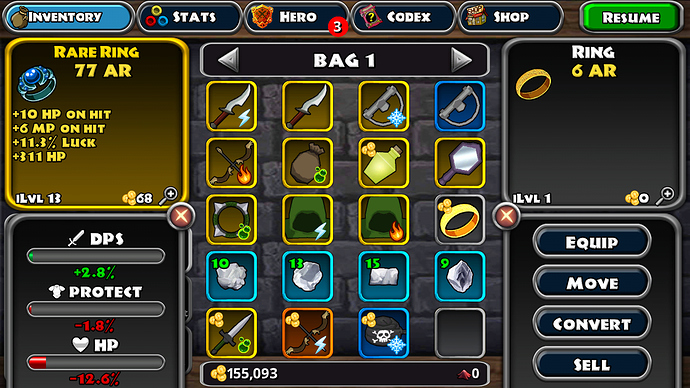 Why does my level 1 ring with 6 AR have more DPS than the rare ring with 77 AR?
I think I've had it happen this same ring to be better than something else with more AR for both DPS, Protect AND HP!
Did I miss something., some tutorial?
Another example, I have a trap that gives +1 attack chance and some DPS - nothing more - and another trap with higher damage, that gives +1 attack chance, and 2.6% dodge chance. Somehow, the first trap gives me more Protection than the second.